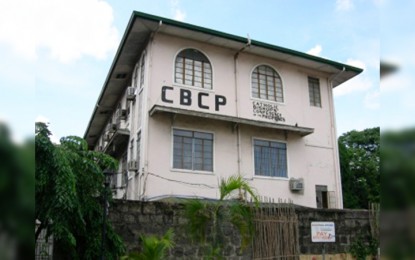 MANILA – The country's Catholic bishops have called on churches to ring their bells on May 9, Election Day.
In a circular issued on _____day, the Catholic Bishops' Conference of the Philippines (CBCP) urged churches to ring their bells at the opening of voting precincts at 6 a.m. for 10 minutes on Monday.
"This is to remind our faithful to exercise their civic duty as citizens to vote, and to do so in the spirit of prayer, asking the Holy Spirit to enlighten their consciences in their choice of new national and local leaders for our country," CBCP president Bishop Pablo Virgilio David said.
"In our solidarity in prayer, we beg the Holy Spirit to drive away the evil spirits that influence desperate candidates and their supporters to engage in vote-buying, fraudulent practices, threats, intimidations, and acts of violence."
The CBCP sought prayers for the Commission on Elections (Comelec) and its partner agencies and organizations that they will "efficiently carry out their duties" for a clean, honest, accurate, meaningful, and peaceful election.
On the other hand, David called for three days of "intense prayer" for the national and local polls.
He urged dioceses to keep their parish churches open during the entire day on May 8-10, and the Blessed Sacrament exposed for adoration.
"We can only fight this battle in the best way we can -- through prayer and well-discerned action," David said.
He also encouraged the faithful to take turns in keeping vigil before the Blessed Sacrament, and pray the rosary, along with the Litany of Our Lady of Loreto, the Divine Mercy Chaplet, and the Oratio Imperata for the Elections.
The communities of consecrated persons, especially the contemplatives, have also been encouraged to do the same in their convent chapels.
On May 9, more than 65 million registered voters are set to vote for national and local positions, including the country's new president and vice president.
Monday's voting will end at 7 p.m. (PNA)