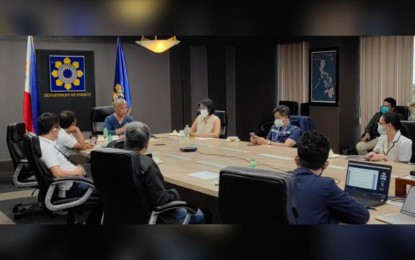 MANILA – The Department of Energy (DOE) said at least 201 power interruptions were reported by electric cooperatives during the national and local elections.
In a statement on Monday, DOE Secretary Alfonso Cusi said the power interruptions were brief and isolated cases and mostly reported at the local level.
Cusi also assured that power supply remains sufficient on election day.
"We continue to work closely with the rest of the energy family in monitoring and addressing energy concerns," he said. "We at the DOE immediately spoke with the focal persons of the concerned distribution utilities (DUs) and electric cooperatives (ECs) who immediately addressed the situation."
According to the DOE, 61 out of 110 ECs experienced 201 power outages.
"Except for local and isolated cases, the duration of most interruptions were brief, as they were urgently acted upon by the ECs and DUs," DOE added.
Based on the breakdown shared by the agency, 67 interruptions still have unknown causes, 32 cases were caused by equipment, 29 were caused by trees, four were due to overloading, three were caused by lightning, one was due to major storm disaster, one due to power supplier, and 64 due to other causes.
"We would also like to inform everyone that in the event of a loss of power in a precinct, the batteries of the vote counting machines are able to last for 10 to 12 hours. This battery span ensures that the counting of votes remains uninterrupted while the DUs and ECs do their restoration work," Cusi said. (PNA)