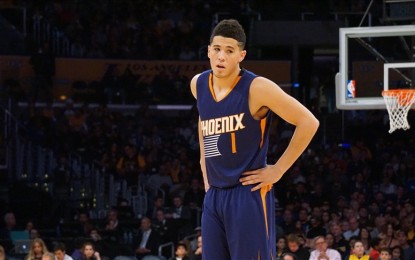 ANKARA – The Phoenix Sun beat the Dallas Mavericks 110-80 on Tuesday night to take a 3-2 lead in the NBA Western Conference semifinals.
Devin Booker scored 28 points and his teammate Deandre Ayton added 20 points for the Suns' victory at Footprint Center in Phoenix.
The Mavericks' star Luka Doncic dropped 28 points and got 11 rebounds, while his teammate Jalen Brunson scored 21 points.
The top-seeded Suns are now one win away from the final as the next game between the two sides is scheduled to be played at American Airlines Center in Dallas on Thursday.
Grizzlies' Morant likely to miss rest of 2022 playoffs
The Memphis Grizzlies' Ja Morant is likely to miss the rest of the NBA post-season due to a bone bruise in his injured right knee.
The All-Star guard had to quit during the Game 3 of the Western Conference semifinals against the Golden State Warriors on May 7, which the Warriors won 142-112.
Morant averaged 38.3 points a game in the Memphis' semifinal matchup with the Golden State.
Miami takes 3-2 lead
Miami Heat also got a commanding 3-2 lead in the Eastern conference semifinals after beating the Philadelphia 76ers, 120-85.
Jimmy Butler delivered 23 points, nine rebounds, and six assists for the Heat. (Anadolu)