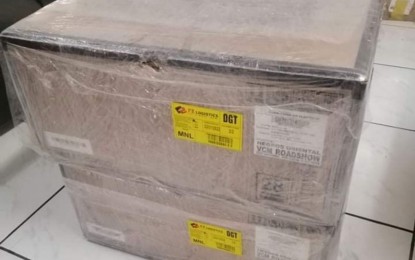 MANILA – The Commission on Elections (Comelec) welcomed the statement of Presidential Rodrigo Roa Duterte that he sees no cheating in the just-concluded national and local polls.
"We really are grateful to the President of the Republic for saying that. As we all know since the very beginning, that is the goal of the Comelec to ensure that the election is credible, honest, accurate and clean," Comelec acting spokesman lawyer John Rex Laudiangco said in a press briefing on Thursday.
"We thank the President and also the international community for their statement (of support)," he added.
Laudiangco noted that they have ordered the investigation of vote-counting machines (VCMs) that malfunctioned during Monday's electoral exercise.
"We said the 915 machines that encounter(ed) problems account for only 0.5 or 0.8 percent of the total 106,174 VCMs. And that's the first phase of the investigation. The second phase of our investigation is the technical part," he said.
"Three, where can we improve the technology so that we can set new terms of reference. Hopefully, in 2025, we will have new machines. We will be able to improve on this given the lessons on our VCM issues today," Laudiangco added.
Duterte earlier urged the Comelec to look into hundreds of VCMs that malfunctioned during the polls so as not to cast doubts on the integrity of the election results.
Meanwhile, Laudiangco did not elaborate on reports that Smartmatic international, the electronic solutions provider contracted by the Comelec, will be blacklisted.
"In our Procurement Law, Republic Act 9184, or the Government Procurement Reform Act, there are specific rules to disqualify or blacklist a certain provider or contractor, and until such time, procuring entity, Comelec declares a specific contractor or supplier to be blacklisted... that's why I still don't want to talk because all these matters are not just the budgetary part, not just the payment part, but the compliance with the contract will be dealt with in the assessment that will take place," he said. (PNA)