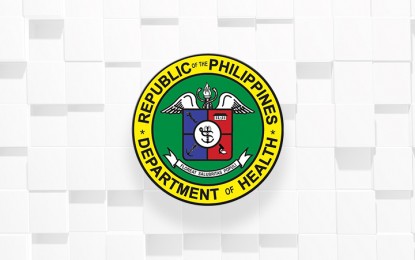 MANILA – The Department of Health (DOH)-Center for Health Development Calabarzon (Cavite, Laguna, Batangas, Rizal, Quezon) received new tools for improved TB (tuberculosis) care from USAID and Stop TB Platforms.
Regional Director Ariel Valencia, who received the new tools, stated that DOH Calabarzon is fortunate to be selected as one of the recipients of the new tools.
"Through these tools, we can further intensify our TB screening initiatives that have greatly been affected by Covid-19 (coronavirus disease 2019) pandemic not only in the communities but also in the hospital for the benefit of the vulnerable and at-risk populations, especially in several GIDA (geographically isolated and disadvantaged areas) areas," Valencia said in his message during the ceremonial hand over Thursday of new tools for improved TB care held at the DOH Calabarzon Regional Office in Quezon City.
"The DOH Calabarzon is in full support and committed to roll out these tools in the region. Through our integrated approach, the new tools would definitely speed up our goal of achieving a TB-free Calabarzon," he said.
The donated new tools are one unit of ultra-portable chest X-ray machines with computer-aided detection or artificial intelligence, and five units of Truenat machines.
Fuji X Air Ultraportable Chest X-ray (UP CXR) and CAD4TB are used to screen TB. It is a battery-operated and lightweight ultra-portable equipment that can store up to 100 images with lower radiation exposure and computer-aided detection or artificial intelligence. The UP CXR and CAD4TB will first be deployed in Laguna Medical Center (direct recipient) and all local government units (LGUs) in Laguna as indirect recipients.
On the other hand, TrueNAT machine with laboratory connectivity is a testing system that uses portable, battery-operated devices to rapidly detect Mycobacterium tuberculosis complex bacteria (MTBC) within an hour and rifampicin resistance. It is a cost-effective (low equipment and test costs) minimal biosafety requirements, suitable for installation at peripheral health facilities, and is ideal for active case finding activities in GIDAs. TrueNAT will be deployed in Laguna Medical Center, Pangil RHU, Sta. Rosa CHO 1, Rodriguez RHU I, and General Trias RHU.
Moreover, USAID, through TB Platforms, introduced Video Observed Treatment (VOT) where patients will do self-video while taking medications through SureAdhere App. Videos will be uploaded and transmitted to the Everwell Hub and health staff will receive the videos and ensure treatment adherence is followed. Reports can be generated on the Everwell hub as well. This will be first introduced in all TB Directly Observed therapy (TB DOTS) facilities, Satellite Treatment Centers (STC) and select private providers.
And lastly is the 3HR. It's a short-course TPT regimen, patients are given a dose of Isoniazid (INH) and Rifampicin (R) daily for a period of three months to stop the TB infection from developing into an active disease. It is recommended for all ages and is the preferred TPT option among children since it is better tolerated, and child-friendly dispersible fixed-dose combinations (FDCs) are available and already in use for TB treatment. This will be introduced to Laguna Province; all DOTS providing facilities hubs/social hygiene clinics and select private providers.
"(The) Philippines is one of six country recipients, supported by STOP TB Partnership and funded by USAID. It is our goal to improve the treatment success rate of DS-TB to >90 percent and interim treatment outcome DRTB to 85 percent by 2022, and reduce the burden of traditional support measures for observed therapy and posttreatment follow-up on health systems and people with TB as measured by client satisfaction," Dr. Marianne Calnan, Chief of Party-USAID's TB Platforms noted.
According to the World Health Organization's Global Tuberculosis Report 2021, due to the pandemic, the Philippines is one of the top countries that saw a huge drop in the number of TB cases reported between 2019 and 2020 because of the lack of testing.
In 2021, Calabarzon records a total of 62,367 TB cases with the province of Laguna having the highest case notification rate at 15,234; followed by Cavite with 14,584 cases; Batangas with 12,928; Rizal with 12, 052; Quezon with 6,145 cases; and Lucena City with 1,475. The treatment success rate for the whole region is 94 percent. (PR)