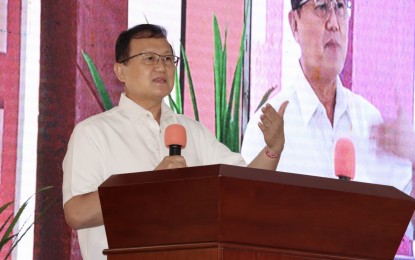 MANILA – The Department of Human Settlements and Urban Development (DHSUD) will contribute to the economic development and environmental protection of Iloilo City following the approval of its 2021-2029 Comprehensive Land Use Plan (CLUP).
DHSUD Secretary Eduardo del Rosario said the nine-year CLUP, signed in a virtual ceremony on Thursday, will be crucial in helping Iloilo City set the direction in achieving its vision of becoming "a more livable, innovative and well-governed locality".
"We will safeguard the environment and preserve culture while sustaining a robust and resilient economy by 2029," del Rosario said in a statement on Saturday.
Del Rosario said the CLUP offers a unique opportunity to rebuild for a more resilient, inclusive, and sustainable environment, although it "will be a long and even more challenging process".
Iloilo City secured the fourth CLUP ratified by DHSUD that features mainstreaming of climate change adaptation and disaster risk reduction and the adoption of the integrated watershed eco-systems management framework.
The Citizen Report Card and the integration of thematic concerns, such as biodiversity, cultural heritage, urban design, and green growth, will also be part of the city's CLUP.
As of last year, the DHSUD has already approved the CLUP of the cities of Ormoc, Mandaue and Zamboanga, all with a common goal of achieving economic progress through effective land utilization without harming the environment. (PNA)