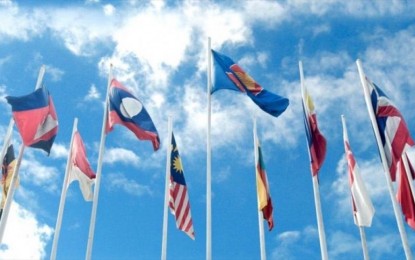 ANKARA – The Association of Southeast Asian Nations (Asean) and the United States (US) announced Saturday that they are committed to facilitating resilient global supply chains.
"We are committed to continuing to cooperate to promote trade and investment and facilitating resilient global supply chains and seamless regional connectivity, including for essential goods such as medical supplies, medicines, vaccines, food and agricultural products, commodities, high-tech products, and other essential supplies and services, contributing to sustainable economic recovery and resilience in the region," a joint statement said.
At the conclusion of the Asean-US Special Summit held in the US capital Washington for the first time on May 12-13, the association and the US said they are aiming at a more inclusive economic growth and sustainable development, in addition to fighting and recovering from the coronavirus pandemic, building better health security, deepening collaboration on transport connectivity, and improving cybersecurity capabilities.
Asean, which is a political and economic union of 10 member states in Southeast Asia, includes Brunei, Cambodia, Indonesia, Laos, Malaysia, Myanmar, Philippines, Singapore, Thailand, and Vietnam. (Anadolu)