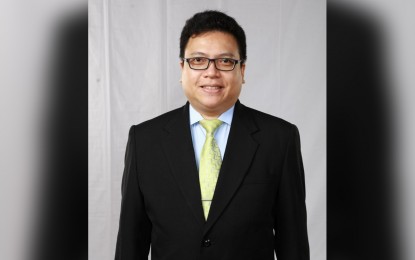 MANILA – Cash remittances sent by overseas Filipino workers (OFWs) grew by 3.2 percent year-on-year last March to USD2.594 billion, and an economist forecast continued growth in inflows as more economies reopen.
Data released by the Bangko Sentral ng Pilipinas (BSP) on Monday showed that cash remittances in the first quarter this year grew by 2.4 percent year-on-year to USD7.77 billion.
In a report, Rizal Commercial Banking Corporation (RCBC) chief economist Michael Ricafort said remittances remain a bright spot for the domestic economy even if volume has gone down compared to the record-high monthly inflow of USD2.987 billion in December 2021.
"(Remittances are) still a bright spot for the Philippine economy/GDP (gross domestic product), especially on consumer spending, which accounts for at least 75 percent of the economy; as the global and local economy further reopened towards greater normalcy," he said.
Inflows from OFWs have been among the domestic economy's growth drivers for decades now.
It has proven its resiliency amid several crises thus, authorities and economies consider this to remain as a plus on the economy's growth.
Ricafort said with the continued easing of movement restrictions in the country to Alert Level 1 as of last March, economic activities are expected to remain robust with more people still having the capacity to spend and do more activities.
He, however, said this situation is countered by "the weaker peso exchange rate vs. the US dollar in recent months (peso among the weakest in 2.5 years or since August 2019) that could have somewhat reduced the amount of OFW remittances sent/needed to pay for the same amount of spending/expenses in pesos in the country."
Reopening of more economies are also a plus for remittances while other offsetting factors include Russia's invasion of Ukraine, increase in US and global bond yields vis-à-vis the expected hikes in the Federal Reserve rates, and the recent lockdowns in China which could affect global growth, he added. (PNA)