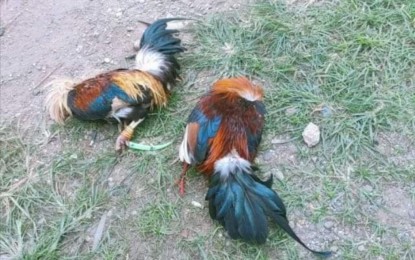 MANILA – An official of the Philippine National Police (PNP) has ordered all police commanders to intensify its crackdown on illegal "e-sabong" operations.
The order came as reports said some online sabong sites continue to run illegally.
"The operation of e-sabong was suspended by President Rodrigo Roa Duterte, effective May 3, 2022. Therefore, we should not permit guerrilla-style activities of e-sabong by unscrupulous individuals and groups. " PNP director for operations Maj. Gen. Valeriano De Leon said.
He said they will first ensure that no PNP personnel are engaged in e-sabong operations, either as players or as collectors of protection money.
On May 16, the Philippine Amusement and Gaming Corporation (PAGCOR) said online sabong sites are still running illegally, despite President Duterte's order.
Lawyer Jose Tria, vice president of PAGCOR's e-Gaming Licensing and Regulation, said they monitored the following online sabong websites: pinassabong.live; pclive1.com; sabong-express.net; phbetting.live; goperya.com; phbet44.bet; phbet.bet; phbetr.bet.
De Leon said they are coordinating with PAGCOR to find other e-sabong websites that are still operating. (PNA)