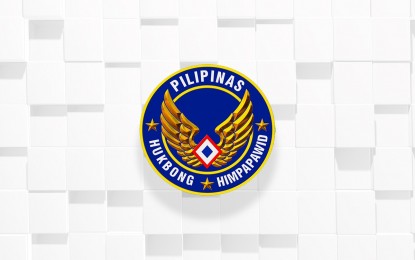 MANILA – Six athletes from the Philippine Air Force (PAF) have bagged silver and bronze medals in various sporting events at the 31st Southeast Asian Games (SEAG) in Hanoi, Vietnam.
Air Woman 1st Class Noemi I. Tener won a silver medal in the women's freestyle 76kg wrestling competition, Air Force spokesperson Col. Maynard Mariano said in a statement Thursday night.
"Meanwhile, five PAF athletes got bronze medals in several competitions -- A2C (Airman 2nd Class) Edgardo G. Alejan Jr. for mixed relay 4x400; A1C (Airman 1st Class) Sonny M. Wagdos for men's 5000m, A1C Jason Huerte and A1C Rheyjey C. Ortouste for sepak takraw, men's regu; and Technical Sgt. Margarito J. Angana Jr. for wrestling, men's greco roman 60kg category," Mariano added.
Earlier, Mariano said Sgt. Eumir Marcial is one step away from the gold medal after winning against his Thai opponent in the middleweight division.
While 2020 Tokyo Olympics gold medalist, Staff Sgt. Hidilyn Diaz, is set to compete in the women's 55kg category in weightlifting this Friday.
Hanoi serves as the host city of the 31st SEA Games, with the theme: "Vì một Đông Nam Á mạnh mẽ hơn (For a Stronger Southeast Asia)".
The 31st SEA Games started May 12 and will end on the 23rd. (PNA)