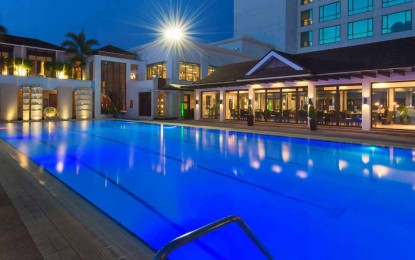 DAVAO CITY – The City Tourism Operations Office (CTOO) here on Monday said the economic outlook is well on its way to recovery as the city's first five-star Marco Polo hotel has promised to reopen this year.
"It is very welcome news. Marco Polo is an icon in Davao City's tourism industry. To have it reopen signifies that the management is confident with the economic outlook of the city and its ability to bounce back after the pandemic," CTOO chief Generose Tecson told Philippine News Agency (PNA).
One indicator of the revival of the city's economic vigor is the notable increase in applications to renew their business permits, she added.
In February 2022, the Davao City Business Bureau processed 38,832 business renewals, noting the 162 new business registrations in January.
At the onset of the pandemic, Marco Polo Davao ceased operations affecting more than 200 hotel workers.
The Apo View Hotel also temporarily closed in 2021 but announced its resumption of operations early 2022.
According to the Mindanao Journal report on Sunday, the management of the Marco Polo Hotel Davao confirmed that the reopening is underway. It was also assured that the former employees will be given priority in the hiring process.
Its owner, Francis Ledesma, president of Halifax Davao Hotel Inc., said they will start soon with rehabilitation, refurbishing, and recruitment of management staff, and other hotel personnel who will undergo training.
"We want to give back to Davao City the prestige of what was once the iconic hotel that Dabawenyos are proud of. While we want to open soon, we are cautious we do not sacrifice the quality that our clients expect from us," he added.
Meanwhile, Department of Tourism in Davao Region's (DOT-11) director Tanya Rabat-Tan said the reopening of the Marco Polo Davao will create a ripple effect in the business sector.
"Marco Polo's reopening also signals Davao's commitment for tourism recovery. We are delighted that the re-opening will also mean job opportunities for our tourism workers, especially those who were displaced because of the pandemic," she said.
The DOT-11 has been holding training sessions for industry players including indigenous communities to prepare for its full recovery.
"Even in a crisis we continue to find opportunities on how we can rethink and reshape a more resilient tourism for the future," Tan said. (PNA)