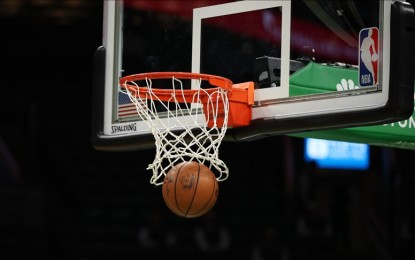 ISTANBUL – Boston Celtics won against Miami Heat, 102-82, to equalize the Eastern Conference finals 2-2 on Monday at the TD Garden.
Jayson Tatum led Boston in scoring with 31 points. Payton Pritchard came off the bench to add 14 points.
"Obviously, we knew how important this game was. Everybody just had to come up with a different sense of urgency," Tatum said after the game.
Derrick White scored 13 points while Jaylen Brown and Robert Williams III played with 12 points each.
Al Horford finished with 12 rebounds.
Miami's starting lineup combined for just 18 points, which is the fewest points by a starting five in the playoff match since the 1970-71 season.
Jimmy Butler (6 points), Kyle Lowry (3 points), P.J. Tucker (no points), Max Strus (no points), and Bam Adebayo (9 points) were a combined seven of 36 shooting.
Victor Oladipo was the highest scorer on his team with 23 points.
Duncan Robinson and Caleb Martin were Miami's other double-digit scorers with 14 points and 12 points, respectively.
Miami was without Tyler Herro, who was diagnosed with a groin injury late in Game 3.
Game 5 will be played in Miami's home court, FTX Arena on Thursday. (Anadolu)