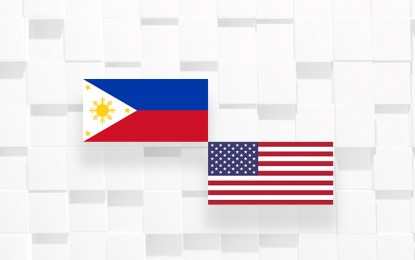 MANILA – The Philippines, through the Department of Science and Technology (DOST), and a US Embassy science fellow are exploring a possible partnership on African swine fever (ASF) diagnostics.
"The possible areas of collaboration aim to help the government strengthen its efforts to reduce the impact of ASF on farmers, consumers, and the economy," DOST Assistant Secretary Leah Buendia said in an interview on Thursday.
Buendia, along with Philippine Council for Aquatic, Agriculture, and Natural Resources Research and Development (PCAARRD) executive director Reynaldo Ebora, recently held an exploratory talk with US Embassy science fellow, Dr. Michael Puckette, who is also a microbiologist at the US Department of Homeland's Science and Technology division.
"Although the Philippines continues to work on ASF, collaboration is still essential to further advance its current efforts. The sharing of expertise and information, which is crucial in any research, is one of the advantages of this potential collaboration," she said.
Buendia said Puckette, who specializes in ASF rapid detection, told them that a detection kit similar to an antigen kit would most likely be developed as a result of the collaboration.
She said both countries have developed an ASF detection kit, but both parties plan to improve it and reduce its cost.
"Both the DOST and Puckette agreed that diagnostics, genomics, ASF vaccines, and border control could be the areas of collaboration. The potential partnership could begin in the coming months for a period of three months, which is the maximum time Embassy science fellows can lend their expertise and skills," Buendia said.
She clarified that the details of the collaboration would be determined in the next weeks.
Meanwhile, during their exploratory talk, PCAARRD's Livestock Research Division Director Synan Baguio said the council plans to support the testing of ASF vaccines developed by other countries.
Ebora, on the other hand, presented to Puckette the council's programs and initiatives with higher education institutes, the private sector, and a Balik Scientist working on ASF diagnostic.
Also present were US Embassy Environment, Science, Technology, and Health Officer Claire Bea, and other technical staff of the DOST.
DOST Secretary Fortunato de la Peña said both parties are confident that the cooperation would prosper and result in mutual benefits for both countries. (PNA)