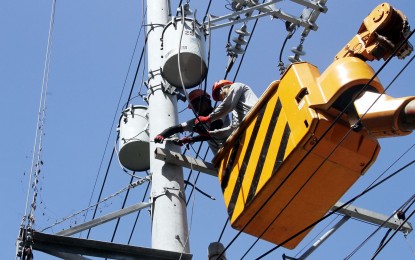 MANILA – Senator Juan Miguel Zubiri said electric cooperatives (ECs) must start thinking out of the box on how to bring down electricity rates in their franchise areas.
This, after the Senate approved on the final reading House Bill (HB) No. 10554 late Monday, expanding the franchise area of the Davao Light and Power Company Inc. (DLPC).
DLPC will operate for another 25 years, not only in Davao City, Carmen, Panabo, Dujali, and Santo Tomas in Davao del Norte, but also in Northern Mindanao Electric Cooperatives (Nordeco) current franchise area which includes Tagum City, Island Garden City of Samal, Asuncion, Kapalong, New Corella, San Isidro, and Talaingod.
Nordeco, formerly the Davao del Norte Electric Cooperative, originally covered 16 municipalities and two cities in the provinces of Compostela Valley (now Davao de Oro) and Davao del Norte.
Zubiri, who chairs the Committee on Cooperatives, said he supports the cooperative sector, especially ECs, but lamented there are some that are remiss in their duties.
"Let us support ECs who are making headway in bringing down the rates for their consumers. But for those who have already stayed on being complacent, na hindi na nila binababa, 'yan ang dapat tutukan din natin at sabihin sa kanila kawawa naman 'yung mga consumers mo. Baka kaya siguro nanatiling mahihirap 'yung mga lugar na 'to (that were not able to bring down rates, that's what we should focus on and tell them to think of your consumers' welfare. Maybe that's why these areas stayed poor)," he said during Monday's hearing.
Zubiri is looking forward to meeting the representatives of ECs that are expected to lobby for the extension of their franchises in the 19th Congress.
"Those who are deserving and are making efforts to bring down the cost of electricity, let us support them. But those who have not been moving, have been just collecting their allowances, salaries, and have become already a burden to the communities, maybe that's something we should either help fix or if not, make solutions," he said.
Reelected Senator Sherwin Gatchalian, who abstained, said even when the Task Force Duterte Northern Davao intervened to help Nordeco in 2017 and started to improve from Category C to Category B EC in 2019, it was still unable to meet the system law standard and was plagued by momentary and sustained interruptions.
These issues, the Committee on Energy Chairperson said, can be better addressed by improved capital expenditures but Nordeco is also having difficulties with its collection, having made just 61 percent last year as its liabilities grew to PHP4.9 billion.
"I cannot in good conscience vote for this measure knowing that 98,911 households in Davao del Norte will experience better services but 102,621 households in Davao de Oro will experience an increase in their electricity rates. Due to these reasons, I abstain," Gatchalian said.
Reelected Senator Risa Hontiveros said her vote was not against DLPC but for Nordeco and all similarly situated ECs.
"Nordeco itself will be the first to admit that the management dispute that affected its operations in the past decade also had a severe and adverse impact on its consumers. However, by repealing Nordeco's franchise seemingly by implication through the expansion of the franchise of another distribution utility into Nordeco's franchise area, are we exposing Nordeco's consumer members, as well as its employers, to more risk and uncertainty?" she said.
Senator Grace Poe thanked her colleagues for supporting the measure, especially Senate President Pro Tempore Ralph Recto, her co-author, for defending it.
Recto, citing information from the Committee on Public Services chaired by Poe, said earlier the overall performance of Nordeco is dismal, given that its systems loss is almost at 19 percent compared to only 5 percent of DLPC.
"That is why there is a clamor among the business community in Davao del Norte, among the representatives, among the local government officials, among all the mayors and the governor, to move their franchise area from Nordeco to DLPC, not to mention that DLPC offers electricity rates at roughly PHP3 cheaper or 25 percent cheaper," Recto earlier said.
HB 10554 was authored by Representatives Franz Alvarez of Palawan, Pantaleon Alvarez of Davao del Norte, Jericho Nograles of PBA party-list, and Xavier Romualdo of Camiguin.
It was passed by the House on January 24. (PNA)