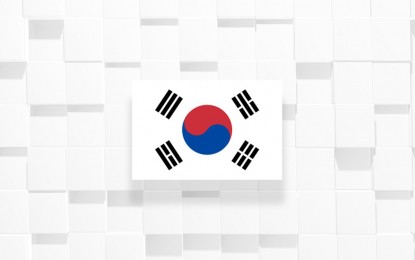 MANILA – The Korean Embassy in Manila will start processing walk-in visa applications, pending the resumption of those processed through travel agencies.
In an advisory, the embassy said applications for tourist visas (C-3-9) would be accepted Monday to Friday, except on holidays, from 8:30 a.m. to 11 a.m.
"(The) official list of designated travel agencies will be released soon. Once the application through the designated travel agencies resumes, walk-in applications will no longer be accepted. Please regularly check the Korean Embassy's website for further visa announcements," it said.
The processing period is five working days or more, with the daily limit depending on the volume of visa applications received.
The embassy said tourist visa requirements would likewise depend on the occupation of the applicant:
For employees
https://overseas.mofa.go.kr/ph-en/brd/m_3277/view.do?seq=684566&page=1
For businessmen
https://overseas.mofa.go.kr/ph-en/brd/m_3277/view.do?seq=684567&page=1
For students
https://overseas.mofa.go.kr/ph-en/brd/m_3277/view.do?seq=684574&page=1
For religious workers
https://overseas.mofa.go.kr/ph-en/brd/m_3277/view.do?seq=684575&page=2
For housewives
https://overseas.mofa.go.kr/ph-en/brd/m_3277/view.do?seq=684576&page=2
The Korean Embassy reminded that all submitted documents would not be returned to the applicants and that it has the discretion to grant or deny the visa. (PNA)