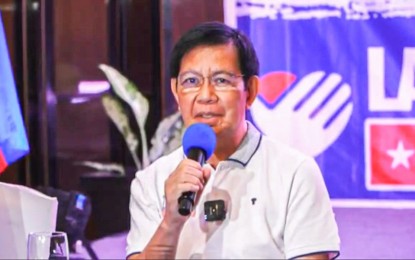 MANILA – One presidential aspirant out of the 10 candidates who ran in the May 9 polls has so far submitted his Statement of Contributions and Expenditures (SOCE) before the Commission on Elections (Comelec).
Based on the information released by the Comelec-Campaign Finance Office (CFO), as of 5:00 pm, June 3, only losing presidential bet Senator Panfilo Lacson has complied with the requirement under Republic Act No. 7166, otherwise known as the Synchronized Elections Act.
No bets for vice-president have filed their SOCEs yet.
For those who participated in the senatorial race, former Senator Antonio Trillanes IV has also complied with the requirement of the law, joining fellow senatorial bet Guillermo Eleazar, who was the first to file his SOCE among the senatorial candidates.
As for the party-list organizations, eight groups have filed their SOCEs.
They are: Ang Kabuhayan, Ako Bisaya, Kabalikat ng Mamamayan, Abante, Anakpawis, Ang Bumbero, Bayan Muna and A Teacher.
These groups joined the early filers, Abono, Senior Citizen, and Bisaya Gyud.
The Comelec-CFO added that for political parties, only the Unido Party has so far filed its SOCE.
The law requires all candidates and treasurers of a political party to file within 30 days after election day their full, true, and itemized statement of all contributions and expenditures in connection with the polls.
According to Comelec Resolution No. 10695, the last day for the filing of SOCEs is on June 8, 2022.
National candidates have to file their SOCEs at the Comelec main office in Intramuros, Manila while local candidates may file their SOCEs at the poll body office in their city/municipality. (PNA)