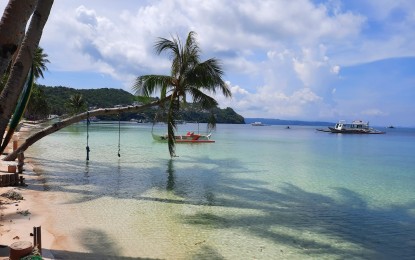 MANILA – A lawmaker on Monday said the incoming administration's focus on reviving the tourism industry to boost post-Covid-19 economic recovery is a "step in the right direction."
In a statement, Quezon City Rep. Alfred Vargas said both the tourism sector and local governments will benefit from the priority given by President-elect Ferdinand Marcos Jr. to tourism and infrastructure in the 2023 budget.
"With tourism and tourism-related infrastructure projects, we can expect more jobs both in the short-term and in the long-term. The construction phase alone can provide immediate jobs, especially in areas affected by the pandemic and with strong tourism potentials," Vargas said.
He also lauded the plan of incoming Tourism Secretary Christina Garcia-Frasco to strengthen ties between local governments units (LGUs) and the private sector.
He said Frasco, being a former local executive, could provide the "dynamism" needed to strengthen not only collaboration between LGUs and the private sector, but also public-private tourism partnerships at the local level.
"Strong partnerships between local governments and private sector stakeholders in the tourism sector will provide both focus and synergy," Vargas said.
Vargas cited that the tourism industry contributed 12.8 percent to the gross domestic product (GDP) in 2019, but lockdowns and international travel restrictions since the start of the pandemic have drastically reduced the sector's contribution to 5.4 percent.
Employment in tourism also dropped from 5.72 million in 2019 to 4.68 million in 2020, he added.
Vargas filed House Resolution No. 2552, which calls for the consolidation of efforts aimed at supporting the full recovery of the Philippine tourism sector, while House Resolution No. 2560 urges concerned agencies to adopt the proper Covid-19 prevention measures in tourist destinations.
He said the incoming Tourism Secretary is "perfect for the job and more than well-equipped to lead the Department and catalyze the tourism industry's recovery."
"I have personally known Secretary Frasco since college and I am confident of her competence, experience, and heart to lead such an important national government agency. Without a doubt, she will deliver on the President-elect's promise of unity and good governance to the Filipino people," Vargas said.
Frasco, a lawyer, has accepted her appointment as the next chief of the DOT under the Marcos administration. (PNA)