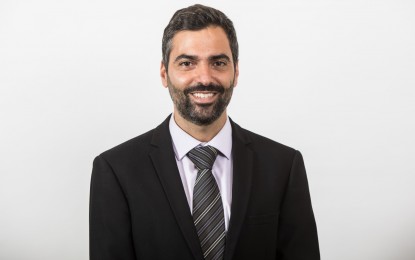 MANILA – At least 1,100 jobs will be created in the Philippines as three Israeli companies have expressed their interest to expand their operations in the country.
Economic Attaché and Head of the Economic Mission of the Israel Embassy Tomer Heyvi said Friday software development company Amdocs, agro-business firm LR Group, and information technology and business process outsourcing (ITBPO) company Maroonz Holdings are the companies that submitted their Letters of Intent (LOIs) to the Department of Trade and Industry (DTI).
On Thursday, DTI Secretary Ramon Lopez told reporters that "early harvest could be around USD150 million this year" from these companies.
The Israeli Embassy in Manila said the expansion of Amdocs will create additional 1,000 jobs, while investments from Maroonz will generate 100 jobs.
Heyvi said, aside from increasing merchandise trade, Israel also wants to grow trade in services with the Philippines.
"Leading tech companies in Israel today use the BPO services," Heyvi said in an interview.
He added that the headcount of these Israeli BPO firms here is "a growing figure".
Aside from the IT-BPO industry, Israel aims to maximize the potential in other services such as electronics manufacturing services (EMS), software development, cybersecurity, and fintech.
Meanwhile, with the growing number of overseas Filipino workers (OFWs) in Israel, Heyvi said a Philippine bank will be putting up its branch in Israel to help with the remittances between the Philippines and Israel.
Israel Ambassador to the Philippines Ilan Fluss said there are nearly 30,000 OFWs, mostly caregivers, in Israel.
Recently, the Philippines and Israel sent the first batch of hotel workers to the Holy Land under a government-to-government set-up, as Israel opened its hotel sector to Filipino workers.
"It is important to know that this sector was closed for foreign laborers, and just opened up just two weeks ago only for the Philippines," Fluss said. "We also have Jordan, but Jordan is only working in the southern part of Israel." (PNA)