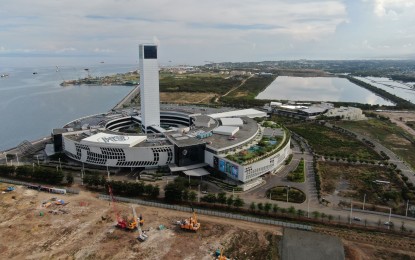 CEBU CITY – Metro Cebu is projected to benefit from the retail sector's recovery being the largest metropolitan hub outside Metro Manila, as mall operators here brace for "revenge" shopping, a property consultancy firm said on Friday.
Colliers International said the expansion of its consumer base, supported by the projected growth in office and residential supply, should sustain retail buoyancy post-2022.
In the first quarter of 2022, vacancy across malls in Metro Cebu reached 6.4 percent, higher than the 2.6 percent recorded in 2018.
The business disruptions caused by Covid-19 have resulted in the closure of some shops at the various malls in the region.
Colliers estimated that about 60 percent of upcoming retailers in Cebu are likely to come from food and beverage (F&B) retailers followed by clothing and footwear at 17 percent.
This is similar to Metro Manila in the first quarter of 2022 where F&B accounted for 42 percent of new retailers followed by clothing at 17 percent.
"By the end of 2022, we see vacancy dropping to about 5.5 percent as we project retail space absorption to pick up amid limited new supply," Joey Bondoc, Colliers associate research director, said in a statement.
The consultancy firm believes that the enactment of stimulus measures such as the Foreign Investments Act and Retail Trade Liberalization should facilitate the entry of foreign retailers and contribute to greater retail space take-up beyond 2022.
Bondoc said major mall operators in Cebu should be proactive in tapping foreign retailers' retail space demand.
The Inter-Agency Task Force for the Management of Emerging Infectious Diseases (IATF) also further relaxed Covid-19 restrictions in areas under Alert Level 1 by allowing all establishments (indoor and outdoor) to operate at full capacity.
National and local developers also continue to build new malls in Cebu.
Colliers believes that improving consumer and business confidence will result in greater consumer traffic in malls.
A recently-released survey by the central bank noted that consumer confidence in the next 12 months surged to its highest level in more than four years. (PNA)