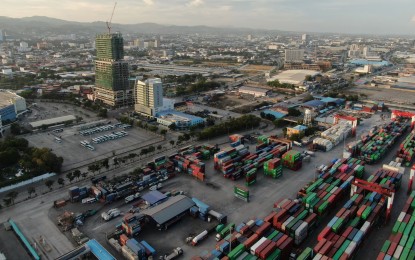 CEBU CITY – The new wage orders that will take effect on June 14 will benefit more than 200,000 minimum wage earners and over 100,000 domestic workers or "kasambahay" in Region 7.
In a statement on Friday, the Regional Tripartite Wages and Productivity Board in Central Visayas (RTWPB-7) said Wage Order No. ROVII-23 which was published on May 29 granted a PHP31 daily salary increase and will benefit a total of 215,684 workers.
On the other hand, Wage Order No. ROVII-DW-03, granting a monthly increase of PHP500 for the 107,931 kasambahay in the region will also take effect simultaneously with the minimum wage earners.
The board said the increase will result in PHP435 new minimum wage rates for non-agriculture and PHP425 for agriculture and non-agriculture establishments for the cities of Carcar, Cebu, Danao, Lapu-lapu, Mandaue, Naga, Talisay, and the municipalities of Compostela, Consolacion, Cordova, Liloan, Minglanilla, San Fernando comprising the expanded Metro Cebu localities.
For other cities like Bais, Bayawan, Bogo, Canlaon, Dumaguete, Guihulngan, and Tanjay in Negros Oriental, Tagbilaran in Bohol, and Toledo in Cebu, the new minimum wage rate of PHP397 for non-agriculture and PHP392 for agriculture and non-agriculture establishments are imposed.
A PHP387 new minimum wage is also set for non-agriculture and PHP382 for agriculture and non-agriculture establishments for other municipalities in the region.
The regional wage board said the wage order granted a monthly increase of PHP500 for the domestic workers in the chartered cities and first-class municipalities to PHP5,500, and PHP4,500 for those in other municipalities.
As per NWPC Guidelines No. 03, S. 2020, Omnibus Rules on Wage Determination (Rule VII), establishments may apply for exemption from the compliance with the present wage order.
Retail or service establishments regularly employing not more than 10 workers and establishments adversely affected by natural calamities or human-induced disasters or by the coronavirus disease 2019 (Covid-19) may also apply for an exemption, attaching the requirements.
"In case the application is not granted, the employees shall receive the appropriate increases due them plus interest of one percent per month retroactive to the effectivity of the wage order," the RTWPB-7 said.
But if the exemption is granted, the establishment shall be fully exempted for a period of one year from the effectivity of the order.
The board also reminded the establishments that the last day of filing of application for exemption is on August 12. (PNA)