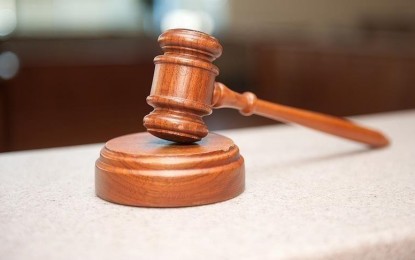 MANILA – The Court of Appeals (CA) turned down a suit of a popular clothing company that challenged the registration of a trademark of a health supplement manufacturer.
In a resolution promuldated on June 7, the CA denied the petition filed by Suyen Corporation, owner of Bench, against Justine James Pitt, who sought the registration of "B Organics" in March 2017.
The appellate court affirmed the Dec. 23, 2019 decision of the Intellectual Property Office (IPO), turning down the claim by Bench that B Organic's marks were identical and confusingly similar to its own.
Bench, which uses the stylized "B" mark, said the B Organics trademark causes confusion and was likely to deceive and mislead the public as to the origin of "B Organics".
Suyen Corporation said buyers may associate B Organics with Bench because of its similar logos.
Deciding otherwise, the IPO ruled out confusion between the two, saying the "B" mark is so commonplace and "no confusion was likely to occur, despite its simultaneous usage by the petitioner (Bench) and the respondent (B Organics)".
Likewise ruling against Bench, the CA said there was no evidence that B Organics applied for the mark in bad faith and that "the goods covered by the B Organics mark does not fall within the normal potential expansion of the business or product offerings of the petitioner".
Bench is known for its apparel and accessories but has also branched out to the Bench Organics skin care line while B Organics carries food items.
After a careful examination of the marks, the CA did not find "predominantly striking similarity in the competing marks of the petitioner and the respondent," the ruling stated.
"All told, we conclude that the respondent is not liable for trademark infringement or unfair competition," the CA said. (PNA)