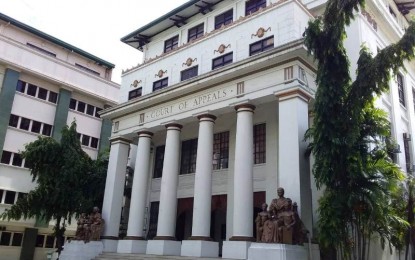 MANILA – A local vehicle dealer must replace a defective car, at no cost to the buyer, following a Court of Appeals (CA) ruling.
Chevrolet Carmona in Cavite lost its appeal to overturn the CA's July 22, 2021 decision that upheld the Department of Trade of Industry (DTI) ruling on a "lemon" case.
The two-page CA resolution dated June 7 said the dealer must replace the vehicle bought by Corazon Reyes in June 2013 and returned on Nov. 5, 2014 as covered by a five-year warranty.
Reyes claimed the "check engine" warning light turned on and the vehicle was prone to "sudden downshifting of gears."
An inspection did not find defects and the vehicle was released back to Reyes, but the problems manifested anew a few days later.
She was later informed that the car had a problematic transmission control module and that it was subsequently replaced.
However, the car's problems persisted, prompting Reyes to file a complaint before DTI-Laguna which ordered the replacement.
Under Republic Act 10642 or the Philippine Lemon Law, a brand new car may be replaced if the dealer fails to address complaints at least four times in a year.
The dealer must support the buyer with a daily means of transportation or alternative vehicle during the fixing time.
The CA said the dealer "failed to illustrate that the DTI committed grave abuse of discretion" and that "the judgment of the DTI was firmly grounded on the facts and the law".
"In sum, the DTI held that Chevrolet's liability arose from its failure to repair the defect in Reyes' car despite several attempts," the CA said. (PNA)