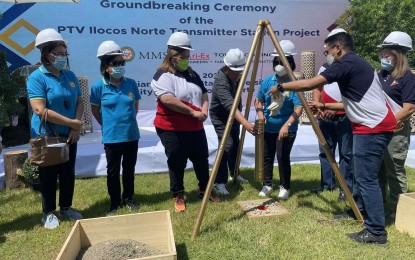 BATAC CITY – Officials and residents of Ilocos Norte on Tuesday expressed excitement over the planned construction of a PHP39.5-million transmitter station for the government-owned People's Television Network, Inc. (PTNI).
While witnessing the laying of a time capsule led by officials of PTNI and the Mariano Marcos State University here, faculty and students of the Department of Development Communication said the rise of another facility on the growing campus will surely benefit the underserved communities of Ilocos.
"As a third-year development communication student, the station will be of great help to us, especially in community broadcasting which is one of our fields. The PTV will enable us to share information and combat the spread of fake news. Aside from that, we will be able to popularize innovations and new knowledge from researchers which in turn, prepare us to become more competitive in the future," said 20-year-old Gennesis P. Duldulao, president of the Development Communication Society of MMSU and resident of Sarrat, Ilocos Norte.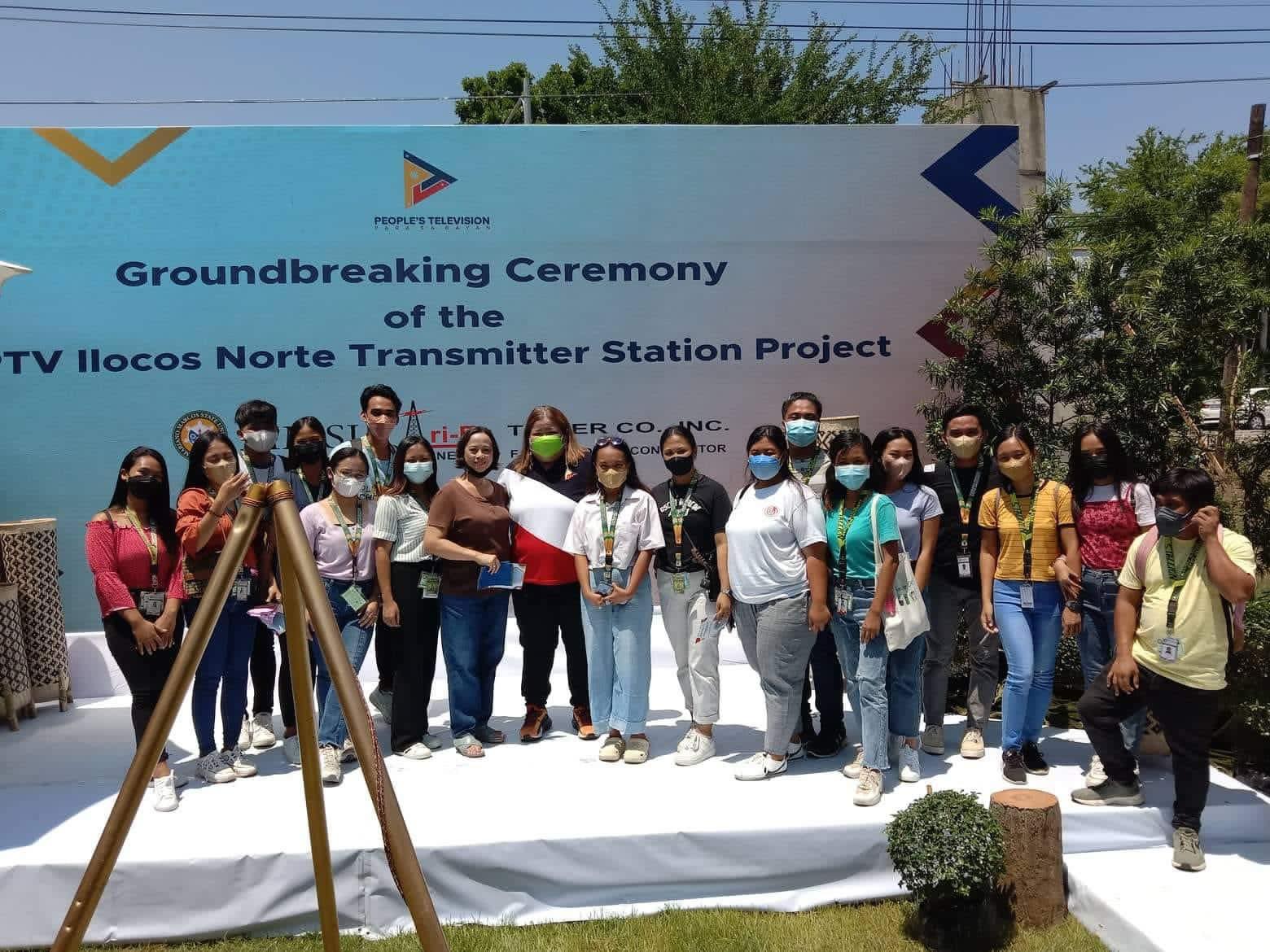 Expected to start operations in December this year, the PTV Ilocos Norte transmitter station will rise on a 500-square meter lot of the MMSU in Barangay Quiling Sur, Batac City.
"With this station, we will be bringing government information dissemination closer and strengthen our reach in Ilocos Region. We bring you the PTV that is at the forefront of news and public information in the country, inspiring Filipinos to be partners in nation-building," said PTNI General Manager Katherine Chloe S. Castro in her speech at the groundbreaking ceremony.
Powered by a 1-kilowatt digital and analog transmitter tower, the station shall cater to over 400,000 residents in Ilocos Norte, including parts of neighboring Ilocos Sur, Abra, and Apayao provinces.
As part of the agreement, a 30-minute TV segment will be provided for the host university to feature its ripe technologies and innovations.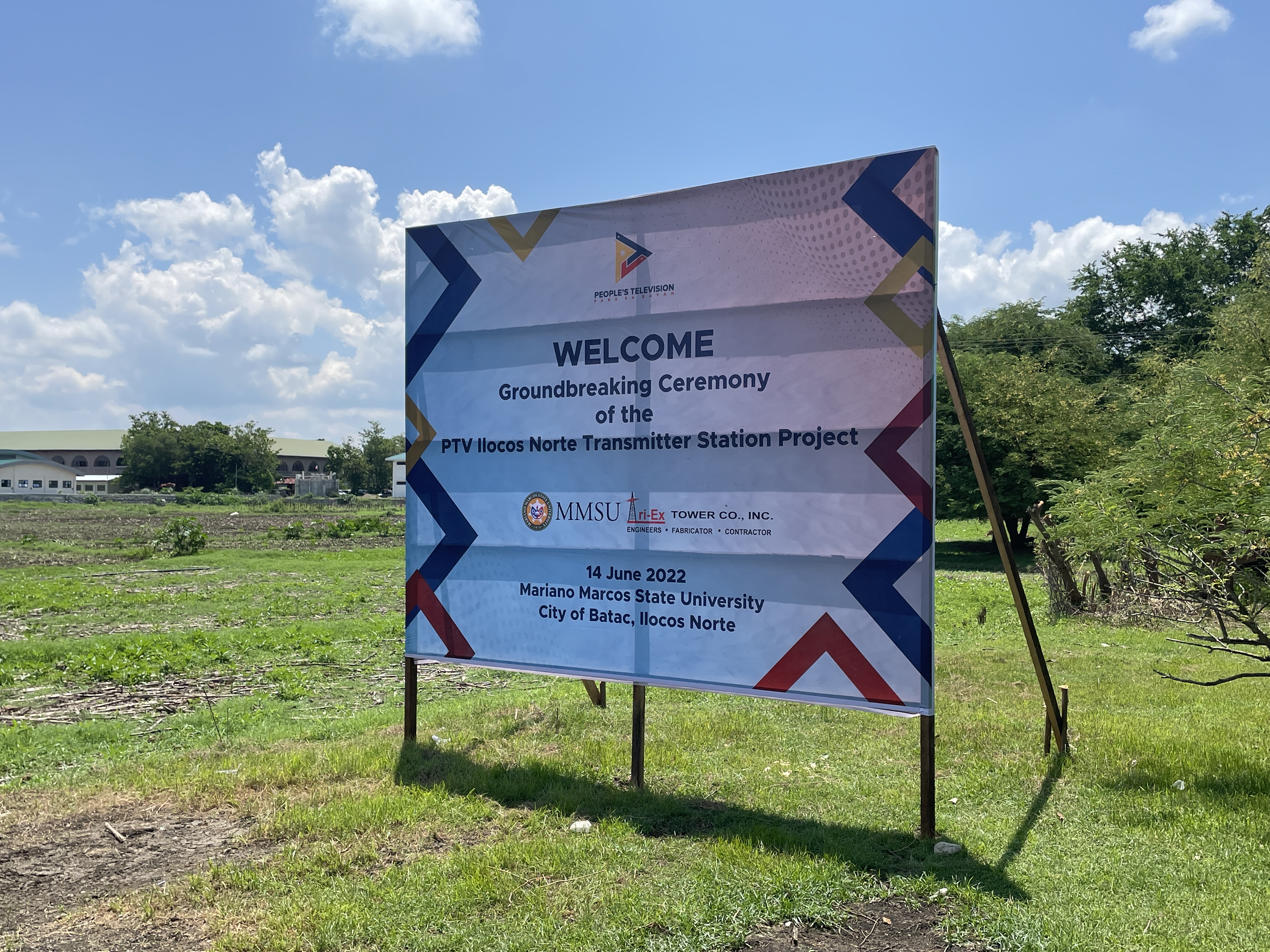 "We, at MMSU are honored to be part of this dynamic initiative to bring about PTV's vision to be at the forefront of news and public information and inspire the Filipino people to become active partners in nation-building," said MMSU president Shirley Agrupis as she expressed optimism the partnership will further boost the university's information and education drive to benefit more communities.
Agrupis also thanked PTNI for giving MMSU an avenue to train its students, particularly those who are enrolled in Bachelor of Arts in Communication, Bachelor of Science in Development Communication, Bachelor of Science in Electronics and Communications Engineering, and other related programs.
"The promise for internship and other learning opportunities for our students will help us sustain academic excellence," she said.
For her part, Vice Governor Cecilia A. Marcos also lauded the partnership of MMSU and PTNI in support of the Ilocos Norte government's effort to inspire change and contribute to the development of the Ilocanos. (PNA)