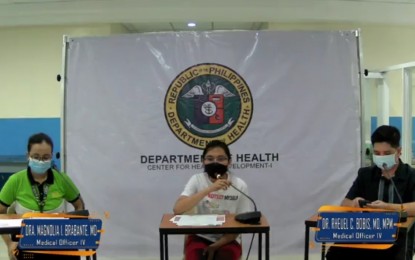 MALASIQUI, Pangasinan – The Department of Health Center for Health Development in the Ilocos Region (DOH-CHD-1) has recorded 527 dengue cases from January 1 to May 3at1 this year, 82.3 percent lower than 3,065 cases in the same period last year.
In an interview on Tuesday, DOH-CHD-1 medical officer Dr. Rheuel Bobis said of the total cases this year, 264 were from Pangasinan, 110 from Ilocos Sur, 77 from Ilocos Norte, 57 from La Union, and 19 from Dagupan City.
The mortality rate due to dengue also decreased from three last year to one this year, he said.
Despite the decrease in the number of dengue cases, DOH-CHD-1 is urging the public to remain vigilant against the disease by practicing the 4S, especially this rainy season.
In a forum on Tuesday, Lariella Joy Daquioag, environmental and occupational health engineer of DOH-CHD-1, said the 4-S includes searching and destroying of mosquito breeding places, self-protection, seeking early consultation, and supporting fogging if there is clustering.
Daquioag advised the public to maintain the cleanliness of the surroundings.
"This includes cleaning of containers that could be breeding grounds for mosquitoes. It is not enough to throw the stock water but to also brush the container to ensure that even the eggs will be removed," she said.
Applying insect repellents approved by the health authorities is also encouraged to prevent dengue, she added. (PNA)