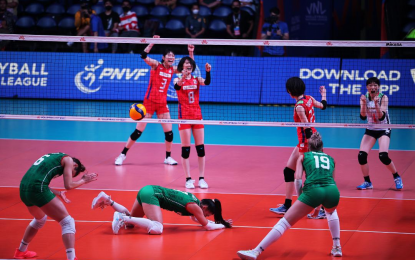 MANILA – Japan remains the only unbeaten squad in the Volleyball Nations League women's division after tripping Bulgaria in straight sets, 25-20, 25-16, 25-23, on Thursday night at the Smart Araneta Coliseum in Quezon City.
The Japanese squad coupled an impressive first set with an even more splendid second set as they quickly went 2-0 up against their Bulgarian counterparts.
Bulgaria put up a gallant fight in the third set, but Japan was just too tough to beat as the latter completed the sweep.
Sarina Koga led Japan, now 6-0 in the standings, with 18 points on 17 attacks and one ace, while Arisa Inoue added 16 points on 13 attacks and three blocks.
Silvana Chausheva put up 13 points, all on spikes, to lead Bulgaria, which fell to 1-5. (PNA)