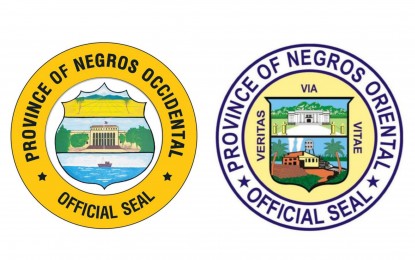 BACOLOD CITY – The provinces of Negros Occidental and Oriental and this lone highly urbanized city on the island have secured support from the incoming Senate leadership to legislate the establishment of the Negros Island Region (NIR).
In a statement on Monday, reelected Senate Majority Leader Juan Miguel Zubiri said he will spearhead efforts to pass the NIR bill in the upper chamber.
"As someone with paternal roots in Kabankalan City, Negros Occidental, I am prepared to continue advocating for the NIR in the incoming Congress. I am committed to spearheading the bill for the continued growth of the region," said Zubiri, who is poised to become the next Senate president.
He added that President-elect Ferdinand "Bongbong" Marcos Jr. also gave assurance of his support for the creation of the NIR.
In November last year, Zubiri filed Senate Bill 2453, or the NIR Act, which seeks to bring together Negros Occidental, Negros Oriental, and Bacolod City, and establish these as a single administrative region called the Negros Island Administrative Region.
Lawmakers from Negros led by Negros Occidental 3rd District Rep. Jose Francisco Benitez also filed House Bill 10534 for the creation of the NIR "for greater economic coordination and more efficient delivery of public services to promote sustainable and inclusive economic development in Negros Occidental and Negros Oriental."
The NIR was first formed on May 29, 2015 through Executive Order (EO) 183 signed by then-President Benigno Aquino III, separating Negros Occidental from Western Visayas and Negros Oriental from Central Visayas.
On Aug. 7, 2017, President Rodrigo Duterte issued EO 38 abolishing the NIR, stressing the need to ensure that priority government programs and projects are sufficiently funded.
"The abolishment of the NIR was a setback, but with the new administration's support, I am very hopeful that we can finally reestablish the region, under the proper legislative framework this time," Zubiri said.
He stressed that the establishment of the NIR will hasten the development of Negros Island by having its own dedicated regional offices.
"That is really the main point behind the establishment of the NIR -- making government services accessible to our people. With those in place, we will be able to lay down the groundwork to make Negros a center of commerce and tourism in the Visayas," he added.
Currently, Negros Occidental and Bacolod City belong to Western Visayas or Region 6, along with Iloilo City, Iloilo Province, Antique, Aklan, Capiz, and Guimaras while Negros Oriental is under Central Visayas or Region 7, with Cebu City, Lapu-Lapu City, Mandaue City, Cebu Province, Bohol, and Siquijor. (PNA)