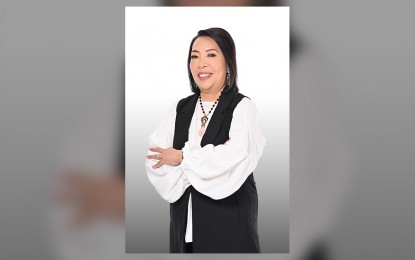 MANILA – A home improvement and construction supply retailer is optimistic about its prospects under the new administration of President-elect Ferdinand "Bongbong" Marcos Jr. on the back of increasing renovation and construction activities as lockdowns amid the pandemic ease.
In a virtual press briefing Monday, Wilcon Depot Inc. senior executive vice president and chief operating officer Rosemarie Ong said the construction sector is "really very alive and active now", and this trend is expected to continue during the incoming Marcos administration.
"Many of the construction (activities) have been going back already. We are seeing a lot of activities, especially institutional and even private construction, so we are really seeing ramps in demand," she said.
Ong said construction activities have been disrupted by the pandemic during the past years.
"Hopefully, it will continue and there will be no more disruptions in the coming months so that we will end the year on a high note," she added. "And we have seen how the economy recovered (and) even for retail, more so with the home improvement. That has been very resilient during the past years because we are considered essential also."
Wilcon Depot president Lorraine Belo-Cincochan said aside from home improvement, people now also allocate a budget for travel with the easing of movement restrictions.
"I think there is also a bit of revenge tourism, especially local tourism because it is still a bit difficult to travel. So in that aspect, we also have our customers who build-up or upgrade their resorts, their restaurants. There are also a lot of (people) going out to eat, going out to different places locally so I think that will also help us," she said.
Cincochan said these activities put the company on track to reach its goal of having 100 stores by 2025.
"I think we are on track given the (number of coronavirus disease 2019) cases that we have at the moment. Hopefully, fingers crossed, everything is alert level 1, we don't have any more surges (in cases), we don't have anymore lockdowns and restrictions in mobility, and we see that it's going to be quite timely for the 100 stores target," she added.
The firm operates 76 stores as of June 20, 2022. (PNA)