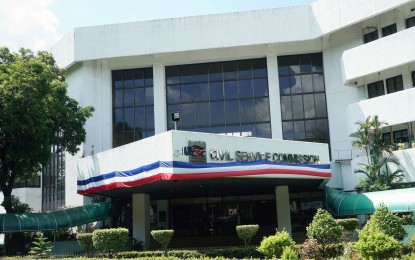 MANILA – Government workers will embrace and adapt to the realities of the so-called new normal while their well-being and safety are assured after the Civil Service Commission (CSC) institutionalized flexible work arrangements.
Senator Ramon Revilla Jr. said CSC's move is a "step in the right direction" to safeguard civil servants from health risks while making sure that government services are not hampered.
"Kailangan siguraduhing epektibo at mabilisan pa ring umaagos ang serbisyo publiko sa taumbayan sa kabila ng mga pagbabagong ngayon ay kinakailangan nating tahakin (The services to the public should still be effective and swift despite the changes)," he said in a statement.
Before CSC Resolution No. 2200209 became effective on June 15, Senator Grace Poe also urged the government to implement flexible work arrangements for civil servants to help them deal with the soaring prices of essential goods and lack of public transport.
Poe said it is up to agency heads, in consultation with stakeholders, to sit down and formulate vetted guidelines in order to give government employees greater flexibility in doing their jobs with the same, or if not, greater productivity and efficiency.
Revilla, chair of the Committee on Civil Service, Government Reorganization and Professional Regulation, said the CSC must ensure that along with the transition, government frontline services should continue to be delivered efficiently and without disruptions.
"We should prove that technology-assisted civil service organizations will turn out to have increased productivity and responsiveness and faster service delivery, and not the other way around," he said.
Revilla said compressed work week, skeleton workforce, work shifts, flexible time, work from home or a combination of all under the CSC resolution should not work to the disadvantage of the general public.
The CSC policy applies to all appointive government officials and employees in all government agencies and instrumentalities which include constitutional bodies; departments; bureaus; agencies of the national government; government-owned and controlled corporations with original charters; local government units; and state universities and colleges regardless of the status of appointment (permanent, temporary, provisional, substitute, coterminous, casual, contractual or fixed-term). (PNA)