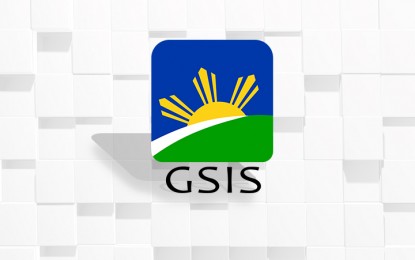 MANILA – State pension fund Government Service Insurance System (GSIS) has earmarked close to PHP272 million in emergency loans for members and pensioners who were affected by massive flooding due to heavy rains in the province of Davao de Oro in April.
The GSIS is accepting applications until July 5.
Expected to benefit from the loan are 12,325 active members and 1,257 old-age and disability pensioners. Active members must be working or residing in the calamity-declared area.
To qualify for the program, they must not be on leave of absence without pay, have no pending administrative case or criminal charge, have at least three monthly premium payments within the last six months prior to application; and have a net take-home pay not lower than the amount required under the General Appropriations Act after all monthly obligations have been deducted.
Members who have emergency loans that have been unpaid for six months or less (in arrears) or more than six months (already due and demandable) may apply for emergency loan renewal.
Meanwhile, old-age and disability pensioners may avail of the loan as long as they reside in the calamity area and their net monthly pension after loan availment is at least 25 percent of their basic monthly pension.
Pensioners who are also active members may apply for the loan only once.
Qualified loan borrowers with an existing emergency loan may borrow up to PHP40,000 to pay off their previous emergency loan balance and will still receive a maximum net amount of PHP20,000. Those without an existing emergency loan may apply for PHP20,000.
The emergency loan is payable in 36 equal monthly installments with a 6-percent interest rate. It has a loan redemption insurance which deems the loan fully paid in case of the borrower's demise, provided the payment for the loan is updated.
Loan application may be filed through the GSIS Touch mobile app (downloadable from Google Play or the App store); Electronic GSIS Member Online (eGSISMO) via
http://egsismo.gsis.gov.ph
) facility; email addressed to the GSIS handling office; drop boxes located in lobbies of GSIS offices; over the counter at any GSIS office; or GSIS Wireless Automated Processing System (GWAPS) kiosk.
In applying through GWAPS, borrowers may apply using their UMID card through the GWAPS kiosks located in all GSIS branch and extension offices; large government agencies such as the Department of Education; provincial capitols; city halls; municipal offices; Robinsons Malls; and selected SM City branches in North EDSA, Manila, Pampanga, Cebu, SM Aura in Taguig and Mall of Asia in Pasay City.
Loan proceeds are electronically credited to the borrower's GSIS electronic card (eCard) or unified multipurpose identification (UMID) card. (PR)