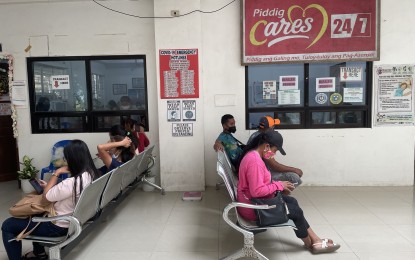 LAOAG CITY – The municipal government employees of Piddig in Ilocos Norte have started to adopt a four-day workweek since Monday to save on fuel and electricity, among others.
Mayor Eduardo "Eddie" Guillen said in a phone interview on Wednesday the shortened workweek is aimed at improving the productivity of employees while trying to promote stronger families by giving them more time to bond at home.
"The four-day work is also in anticipation of a looming food crisis," said Guillen as he added that every Friday will be devoted to "Food Production Day" for employees to establish their own food garden.
Guillen added that the municipality will also be distributing vegetable seeds for all barangays to have their own community gardens while all idle lots in the Poblacion will be planted with fruit-bearing trees and vegetables.
Excepted from the mayor's order are frontline service workers such as those who work in healthcare, janitorial services, and radio communication who are required to report daily.
For now, the pilot compressed workweek scheme at the Piddig town starts from 7:30 a.m. to 6 p.m.
"This shall be indefinite to see if it works and may be replicated by other local government units," Guillen said.
Earlier, the Civil Service Commission issued interim guidelines authorizing government agencies to implement alternative work arrangements based on the mandate and functions of the agency, to answer the exigencies of public service at the height of the pandemic that limited the movement of government workers.
The CSC seeks to institutionalize flexible work arrangements as part of the nationwide effort to transition from a state of public health emergency to the new normal.
It serves as a preventive measure to safeguard the health, safety, and welfare of government officials and employees while ensuring the government's continued operations and efficient delivery of public services. (PNA)