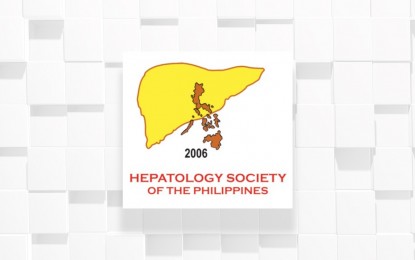 MANILA – At least 18 million Filipinos are either suffering from or at risk of fatty liver disease, a sickness considered a "silent epidemic."
This is one of the alarming pieces of information presented at the recent online press conference titled "Fatty Liver Facts: What You Need to Know About This Silent Epidemic," organized by the Hepatology Society of the Philippines (HSP).
The "silent epidemic" is called fatty liver disease, which affects millions around the world. It has no symptoms at the early stages, which is why many people are unaware that they have it until it's too late.
"Fatty liver disease is a little-known, potentially fatal condition affecting many people. The public can learn about it by listening to experts," said Dr. Allan Policarpio, president of the Philippine Society of Gastroenterology.
There are two types of non-alcoholic fatty liver disease (NAFLD) -- non-alcoholic fatty liver (NAFL) and its more advanced type, the non-alcoholic steatohepatitis (NASH).
The main characteristic of both is too much fat stored in liver cells. Having small amounts of fat in the liver is normal, but it becomes a problem if more than 5 percent to 10 percent of the liver's weight is fat.
Dr. Edhel S. Tripon of HSP stated that fatty liver is the fastest rising cause of liver cancer and cirrhosis worldwide. "People who are overweight, diabetic, or hypertensive are prone to developing fatty liver," he said.
The Philippines has over 18 million obese and overweight people. They are all susceptible to NAFLD, said Dr. Diana Alcantara-Payawal, president of the Philippine College of Physicians. "Some of them may already have fatty liver disease but are unaware of it," she added.
Tripon stressed the importance of keeping the liver healthy. "The liver is a multitasking hard worker, so it is important to keep this organ as healthy as possible. A healthy liver is fundamental to wellness."
To lower the risk of developing fatty liver disease, HSP vice president Dr. Wendell Z. Espinosa said "we need to raise awareness about how to avoid modifiable risk factors among adolescents and young adults. We need to increase the public awareness about nonalcoholic fatty liver disease, which would likely lead to better prevention, early detection, and treatment of the disorder."
The Hepatology Society of the Philippines is the lead organization in the study and care of liver health and disease among Filipinos. HSP provides research, education, and advocacy on liver health and liver-related diseases. Part of its mission is to share information, services, and expertise with the global community towards the prevention and treatment of liver diseases. (PR)