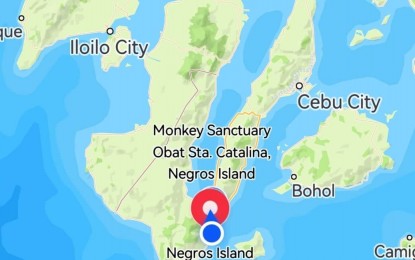 DUMAGUETE CITY – The Negros Oriental Chamber of Commerce and Industry (NOCCI) is supporting the proposed passage of a law for the creation of a Negros Island Region (NIR) or Region 18, a businessman here said Thursday.
Edward Du, former NOCCI president who actively took part in planning for the creation of NIR, told the Philippine News Agency that law would ensure that the region could not be easily abolished.
Du was reacting to media reports that re-elected Senate majority leader Senator Juan Miguel Zubiri announced he would lead efforts for Congress to legislate the creation of the NIR, which brings together the provinces of Negros Oriental and Negros Occidental.
The NIR had separated Negros Oriental from Region 7 or Central Visayas and Negros Occidental from Region 6 or Western Visayas.
"We are hopeful that this will come to fruition this time, considering that the first attempt was not given a chance to fully take off due to budgetary constraints," he said.
The NIR was established on May 29, 2015, through Executive Order 183 signed by then President Benigno Simeon Aquino III.
President Rodrigo Duterte abolished the new region on Aug. 7, 2017, noting the need for sufficient funding for priority government programs and projects.
"It is sad that the NIR was abolished during the incumbency of President Duterte for lack of funds, although the few years that it was operating independently of its mother regions, some progress had already been made," Du noted.
He said NOCCI and their counterparts from Negros Occidental are strongly advocating for the new region to allow for easy, convenient, and faster transactions with the government as well as the development of the island.
A bill filed by Zubiri at the Senate and another one filed by Negros lawmakers at the Lower House are pending and Du hopes that "these legislations will see fulfillment soon under the new administration. (PNA)