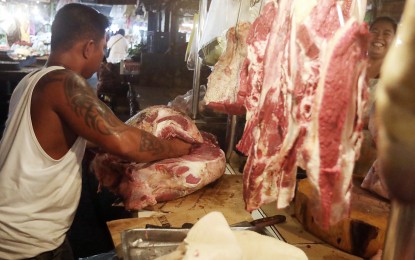 MANILA – Trade Secretary Ramon Lopez said the government's priority is to improve the supply of food in the domestic market to manage the rising prices of commodities.
During the online forum of the Philippine Consulate General New York on Friday, Lopez said ensuring there is an adequate food supply is the government's strategy for easing inflation.
"From our end, we cannot control the oil prices," Lopez said. "What we can do is support our agriculture sector. Any kind of support like machinery, mechanize them to improve their productivity. Fertilizers as well, and other support programs for our farmers and fisherfolk."
While supporting the local agriculture sector to improve their productivity, Lopez said it is also a critical solution in the near-term to relax importation rules to increase the supply of products in the domestic market.
"Importation is a big issue in our country. Many producers oppose this. But remember, with this issue of rising prices, the government's priority is the food supply available and for the prices not to further increase because we are feeding 110 million Filipinos, " Lopez added.
He said to ensure that importation will help ease inflation, tariff and non-tariff barriers should be eased.
These include measures in lowering to eliminating import duties as well as facilitating the free flow of trade.
The outgoing trade chief added that these initiatives allowed the country to record an inflation rate within the 5-percent level in May, compared to the United States' inflation of 8.6 percent in the same month.
Lopez said the faster inflation rate across the globe is mainly due to the rising oil prices amid the Ukraine-Russia war, which also affected the global trade of other commodities such as wheat, corn, and fertilizers, among others. (PNA)