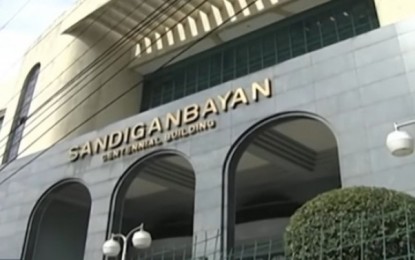 MANILA – The Sandiganbayan cleared a former Batangas lawmaker and regional officials of the Department of Agriculture (DA) of graft charges arising from the purchase of farm equipment 18 years ago.
The anti-graft court acquitted former Batangas Fourth District Rep. Oscar Gozos in the 2004 contract for the purchase of farm equipment worth PHP3 million under the DA's "Ginintuang Masaganang Ani" program, according to a 23-page decision dated June 24.
Also cleared were DA-Batangas District regional executive director Dennis Araullo and field unit personnel Juvylee Obice, Raymundo Braganza, Abelardo Bragas, Felix Ramos, Ofelia Montilla, and Remus Villanueva.
They were charged by the Ombudsman before the Sandiganbayan in 2011 following the findings and recommendation of a Senate inquiry in 2005.
The program, also known as the PHP728-million farm input fund, aimed to modernize and develop the agricultural sector.
The purchase was through direct contracting, not public bidding.
The court said the prosecution failed to show that the government could have gotten a better deal for the four tornado/chopper farm equipment from suppliers or dealers other than LCV Design, the inventor, manufacturer, and exclusive distributor.
The prosecution also failed to prove that other entities make the same machinery to substitute the equipment at the time of the procurement or that the machine can be bought from other sub-dealers at lower prices
Cases against two other accused who are at-large, Gregorio Sangalang and Balagtas Torres, were archived. (PNA)