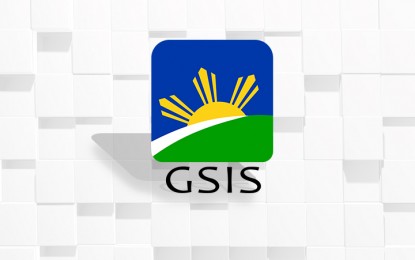 MANILA – Active members of the Government Service Insurance System (GSIS) with outstanding loan obligations can consolidate all their service loans into a single loan account called Multi-Purpose Loan (MPL) Plus.
National Capital Region Operations Group vice president Rodrigo Manuel announced Monday that MPL Plus gives members the chance to restructure their "in-default" or "in-arrears" loan accounts.
"So dahil po dito, ay mababayaran sa abot-kayang halaga ang loan po ng atin pong member (Because of this, the loans of our members can be paid in an affordable value)," he said during the "Laging Handa" public briefing.
Manuel pointed out that GSIS members without outstanding loan obligations but need to increase their credit line, can also enjoy MPL Plus, which offers lower interest rates and longer payment terms.
"Ang (The) maximum loanable amount ay (is) up to 14 times ng (of) basic monthly salary ng isang miyembro (of a member). Ngunit hindi po dapat ito mag-exceed (But it should not exceed) up to a maximum of PHP5 million lamang (only)," he clarified.
The maximum loanable amount depends on the number of years in service, employment status, and salary of the member.
GSIS MPL Plus has a maximum payment term of 10 years but would also depend on the number of years in service and the amount of contributions.
"Para naman doon sa mga bagong member ng GSIS na nakapag-render lamang ng (For the new members of GSIS who have only rendered) at least three months of premium contribution but less than 20 months, ang (the) payment term po na binibigay natin sa kanila (that we will give them) is up to a maximum of three years lamang po (only)," Manuel explained.
He said qualified GSIS MPL Plus applicants should have rendered service with premium contributions for at least three months; not under leave of absence without pay; have no pending administrative and/or criminal case; and works at a government agency with an approved memorandum of agreement with MPL or Financial Assistance Loan under the GSIS.
Manuel added that the agency where the applicant works should not be suspended at the time of loan application and the member's net take-home pay should not be below the minimum amount of PHP5,000 as provided under the General Appropriations Act.
"Pupuwede po silang mag-apply (They can apply) through the GSIS kiosk or online transaction eGSISMO, or using the enhanced GSIS touch mobile application," he said.
For those who are temporary e-card holders or have defective Unified Multi-Purpose Identification cards or cannot capture their biometrics in the kiosk, they can file their loan over-the-counter.
Filled-up application forms can also be submitted through drop boxes in all GSIS offices or through email. (PNA)