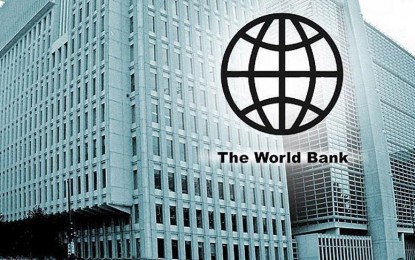 ANKARA – The coronavirus pandemic increased the use of digital payments globally, the World Bank said Wednesday.
"The Covid-19 pandemic has spurred financial inclusion – driving a large increase in digital payments amid the global expansion of formal financial services. This expansion created new economic opportunities, narrowing the gender gap in account ownership, and building resilience at the household level to better manage financial shocks," it said.
The World Bank said 76 percent of adults had an account at a bank, other financial institution or with a mobile money provider as of 2021, which is up from 68 percent in 2017 and 51 percent in 2011.
The growth in account ownership was evenly distributed in more countries as the percentage of ownership has increased double digits in 34 countries since 2017.
In developing economies, the share of adults making digital payments grew from 35 percent in 2014 to 57 percent in 2021.
"The digital revolution has catalyzed increases in the access and use of financial services across the world, transforming ways in which people make and receive payments, borrow, and save," World Bank Group President David Malpass said.
"Creating an enabling policy environment, promoting the digitalization of payments, and further broadening access to formal accounts and financial services among women and the poor are some of the policy priorities to mitigate the reversals in development from the ongoing overlapping crises," he added. (Anadolu)