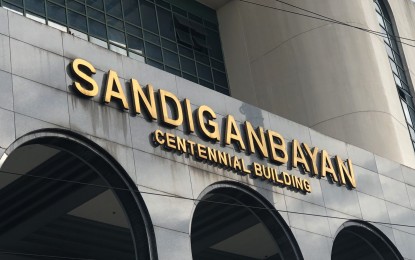 MANILA – The Sandiganbayan meted a fine to a former Abra town mayor over the unauthorized use of the town's internal revenue allotment (IRA) meant for development projects to rehabilitate its municipal hall in 2011.
In a 31-page decision dated June 28 and written by Associate Justice Kevin Narce Vivero, the anti-graft court held former mayor Christopher Mallari Sr. of Licuan-Baay municipality liable for two counts of technical malversation and sentenced him to pay a fine of PHP160,000 in total for both charges.
"Everything considered, the Court finds that the prosecution sufficiently established all the elements of the crime charged. However, there being no proof of damage or embarrassment to the public service as a result of the misapplication of the subject funds, the Court rules that the accused should be sentenced to pay a fine equivalent to up to fifty percent of the sum misapplied," the court ruled.
Under the Local Government Code, each local government unit (LGU) shall appropriate in its annual budget no less than 20 percent of its IRA for development projects "for desirable social, economic and environmental outcomes essential to the attainment of the constitutional objective of a quality of life for all."
The court noted the accused's decision to use the municipality's development funds amounting to PHP1.2 million and PHP2 million for the years 2011 and 2012, respectively, to rehabilitate the town's municipal hall is generally considered an administrative expense and not a development project.
In 2010, the Department of the Interior and Local Government issued a memorandum reiterating that the development fund under the IRA should not be instead used for other non-developmental expenses such as "to construct, repair and refinish" administrative offices of LGUs. (PNA)