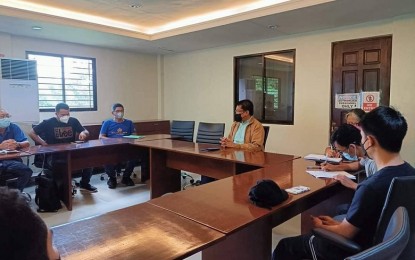 SAN JOSE DE BUENAVISTA, Antique – The people of Antique on Friday welcomed the plan of President Ferdinand Marcos Jr. to provide more support to the agriculture sector for the country to attain self-sufficiency.
San Remigio Mayor Margarito Mission Jr., who extended his congratulations to the new Chief Executive for his successful inaugural speech, said providing more support to the agriculture sector could boost his municipality's production.
"San Remigio is mainly an agriculture-based municipality, so I am really happy with what President Marcos has mentioned in his speech," Mission said in an interview.
He added that farmers in his municipality need support in terms of farm inputs and good quality seeds to produce more rice for their consumption and to sell in the market.
Marben Alagos, an agrarian reform beneficiary (ARB) and member of the San Remigio Producers Cooperative, said they also need farm machinery to reduce their expenses in tilling their land.
"I am right now working on a half-hectare land that had been awarded by the Department of Agrarian Reform and is able to produce around 15 sacks of rice per harvest," he added.
Alagos said with farm mechanization and farm inputs support, he could harvest more every cropping even if it is only twice a year as his farm is a rain-fed area.
He likewise expressed hope that the housing program for ARBs would be realized in San Remigio.
"There will be 244 ARBs who could finally have their permanent homes if the housing program could push through," Alagos said, adding that to realize the housing program, the local government unit should provide a lot as its counterpart.
"There is now a proposed site for the housing program in Barangay Iguirindon," he added. (PNA)