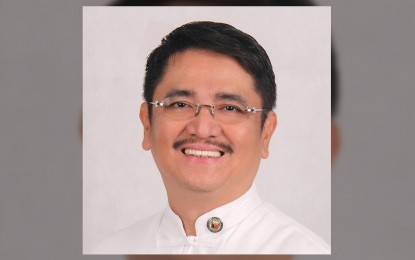 MANILA – Pampanga Rep. Aurelio Gonzales Jr. on Friday filed a measure proposing longer terms for the president, vice president, members of the House of Representatives, and local officials.
Resolution of Both Houses No. 1 urges the Senate and the House of Representatives to convene into a Constituent Assembly (Con-Ass) to amend the term of office of the President and other elective officials.
Gonzales proposed in the resolution that the terms of office for presidents and vice presidents be fixed at five years with one reelection, instead of the present six years without reelection.
Gonzales argued that the current six-year term to implement long-term programs and policies appears to be "insufficient".
"We are now on our road to recovery having more than 12 trillion-peso national debt due to the Covid-19 pandemic and most recently the high prices of fuel due to the Russia-Ukraine war. A long-term solution is wanting, hence, longer-term policy on good and competent leadership should be put in place," he said.
He also noted the "clear majority mandate" from the Filipino people of President Ferdinand Marcos Jr. and Vice President Sara Duterte would be a green light from our citizenry to proceed to the discussion on Charter change."
The resolution requires that the president and vice presidential candidates should belong to the same political party and will be elected in tandem.
The resolution also seeks to change the current three-year term of elected local officials, except the barangay officials, to a five-year term subject to the limit of two consecutive five-year terms.
"The three-year term for members of the House of Representatives, as past experiences would show, is a very short term," he said. "With the giganteum tasks given to the members of House of Representatives, a need arises to increase their term of office from three years to five years but limiting them to only two consecutive five-year terms in office," he said. (PNA)