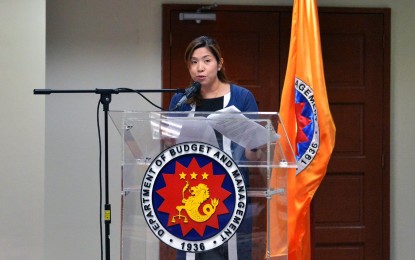 MANILA – Incoming Budget and Management Secretary Amenah Pangandaman on Friday extended her condolences to the family of the late Budget Chief and Camarines Sur Representative Rolando Andaya Jr.
In a statement, she said Andaya, 53, was "dedicated to serving the Filipino people" and "is known for his competent, selfless, and dedicated public service."
"During his tenure, he instituted reforms to strengthen DBM's services. May we all remember his passion and upstanding trait as a leader and public servant," she said.
She wished the former Budget chief's family to have "comfort, courage, and strength during this time of sorrow."
"Sec. Andaya, thank you for your service. Let it be known that you have made your mark in the history of our country. May you rest in peace, former Sec. Andaya," she added.
An initial report from the Police Regional Office 5 showed that Andaya was found dead, with a gunshot wound on his head, in his room at their residence in Saint Jude Orchard Subdivision, Concepcion Grande, Naga City at around 7 a.m. on Thursday, June 30.
Andaya served as DBM Secretary from 2006 to 2010 during the Arroyo administration.
He was Camarines Sur 1st District's Representative from 1998 to 2006 and from 2010 to 2019.
He also served as House Majority Leader for a year during the 17th Congress. (PNA)