MANILA – Pasig Mayor Vico Sotto has pledged to continue weeding out corruption and institutionalizing good governance during his second three-year term.
Sotto renewed his commitment after the arrest of a City Hall employee and his cohort over an alleged robbery-extortion case.
"In the last three years, we have started to de-normalize corruption and institutionalize good governance in our local government. A tiring and mostly thankless job, but we guarantee that in the next three years, we will push even harder and do even better," he posted on Twitter late Friday.
According to the police report, the suspects were caught in an entrapment operation while receiving a PHP600,000 bribe inside a fast-food chain along Caruncho Avenue in Barangay Malinao on Friday.
They will be charged with robbery, extortion, and violation of Republic Act Nos. 9485 (Anti-Red Tape Act) and 3019 (Anti-Graft and Corrupt Practices Act).
Based on the initial investigation, the complainant applied for a permit at the Office of the Building Official but lacked some documents.
One of the suspects introduced himself as an employee of the city's Business Permits and Licensing Office and offered speedy processing of his application for building and occupancy permits and electrical installation, among others, in exchange for PHP600,000.
Policemen recovered a bundle of money amounting to PHP500,000 – 499 pieces of PHP1,000 boodle money and one piece marked money – and a mobile phone.
The employee's cohort "committed to becoming prosecution witness," the police said.
Pasig also slapped criminal charges against three employees in October 2020 -- two for stealing almost PHP1 million for ghost employees and one for extortion.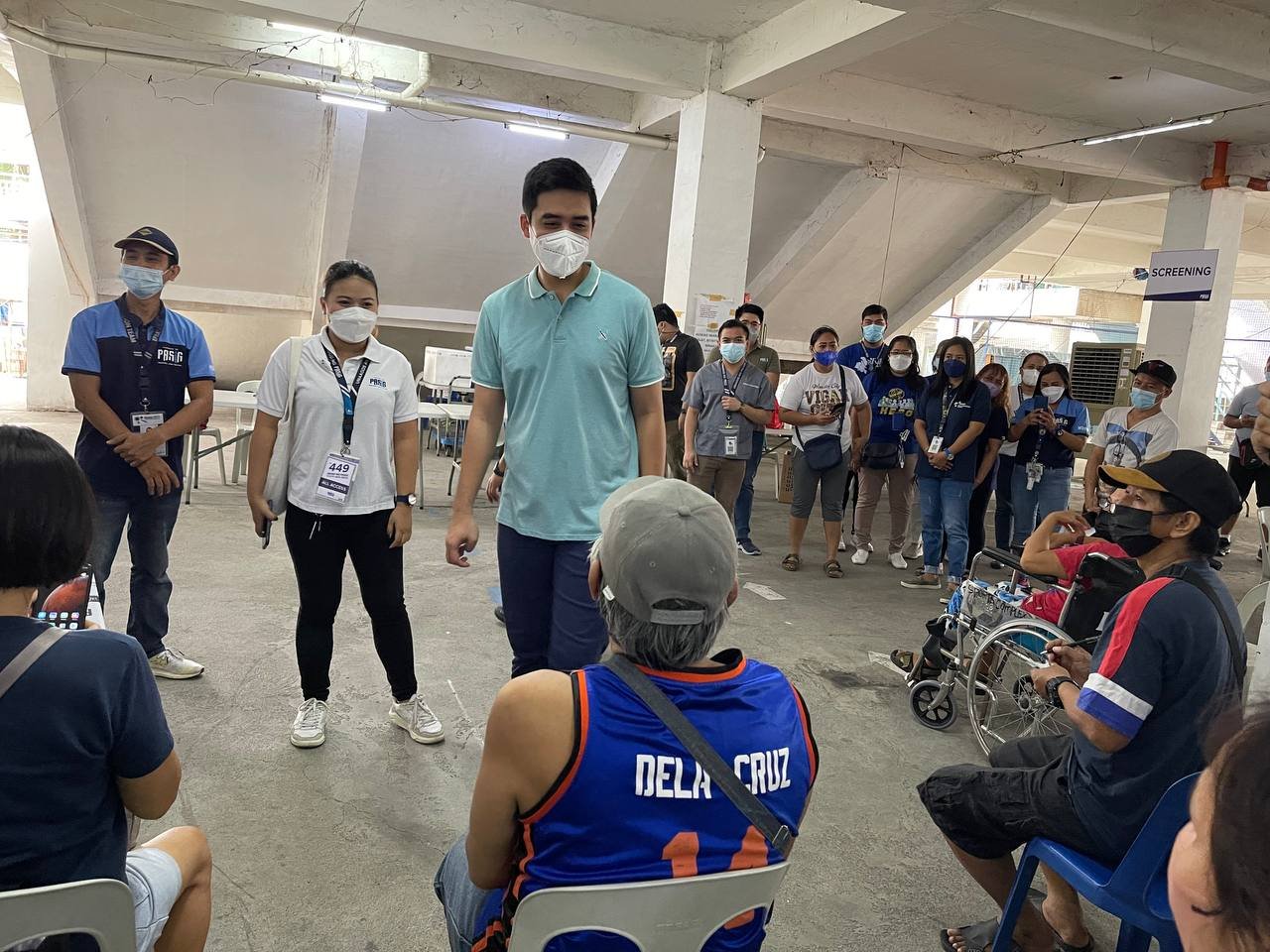 Pasig celebrated its 449th anniversary on Saturday with the naming of five newly constructed school buildings, holding a jobs fair participated in by 50 private and government companies at the Pasig City Sports Complex, distributing Philippine Health Insurance Corp. membership cards at the Rizal Technological University, and offering free flu vaccination for persons with disabilities and senior citizens at the Pasig City Mega Parking.
A concert will cap off the celebration starting at 6 p.m. at the quadrangle of the City Hall. (With reports from Lloyd Caliwan/PNA)