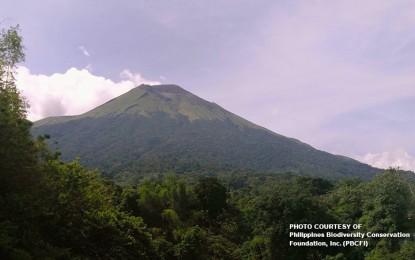 MANILA – Residents living near Mt. Kanlaon should avoid getting near the 4-kilometer permanent danger zone as the volcano shows increased activity with possible phreatic eruptions, Philippine Institute of Volcanology and Seismology (Phivolcs) Director Renato Solidum, Jr. said Monday.
At least 41 volcanic earthquakes caused by movements or eruptions of magma from the volcano were detected from 5 a.m. of June 30 to 2 p.m. of July 3.
The figure included seven very shallow tornillo signals that could be associated with volcanic gas movement along with the fractures within the upper volcanic slopes.
"The increase in seismicity is relative to the previous observations, especially the record of tornillo-type earthquake events," Solidum told the Philippine News Agency.
Tornillos are low-frequency earthquakes that produce a screw-like pattern on the seismograph.
In January this year, Phivolcs also logged four very shallow tornillo signals out of 18 volcanic quakes within a 24-hour period.
Short-term slight inflation of the lower and mid slopes since have been observed since January 2022.
The increased seismic activity and short-term ground deformation are likely caused by shallow hydrothermal processes beneath the edifice that could generate phreatic or steam-driven eruptions from the summit crater, Phivolcs said.
Alert Level 1 (abnormal) is maintained over Mt. Kanlaon.
Pilots are also advised to avoid getting near the volcano's summit as phreatic eruption can be hazardous to aircraft.
Meanwhile, for the past 24 hours, no plume was detected from Mt. Kanlaon. At least 21 volcanic quakes were recorded. (PNA)