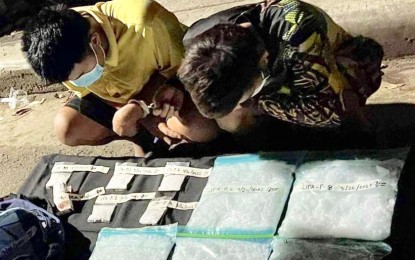 TACLOBAN CITY – At least 2,707 villages in Eastern Visayas have been cleared of illegal drugs as of June, the Philippine Drug Enforcement Agency (PDEA) reported on Monday.
The number represents 99.44 percent of 2,722 villages, PDEA Eastern Visayas Regional Director Edgar Jubay said during the flag-raising ceremony at the police regional office headquarters in Palo, Leyte.
"Even if the majority of drug-affected communities are now cleared, let us not be complacent and let us be inspired to do more. Whatever the program, the new leaders will bring us, we are the force in the field to rid this menace from society," Jubay told police officers.
Jubay said they would continue to monitor the villages to ensure sustainability of the anti-drugs campaign.
He said it does not mean that once an area is certified as drug-cleared, there will be no more illegal trade.
Jubay asked village officials to step up monitoring with the help of watchmen and volunteers.
"The bigger responsibility lies on village officials to maintain, sustain, or even enhance their status," he said.
While the drug trade has been significantly minimized due to former President Rodrigo Duterte's campaign, PDEA said illicit activities continue in some areas.
The modus operandi includes use of inns, hotels, and jail facilities as temporary stock and releasing areas; wrapping drugs in improvised packages; placing drugs inside drinking straws and soda bottles; and making payments through banks and remittance centers.
Identified by PDEA in the region's drug trafficking route are Matnog port in Sorsogon, Allen and San Isidro port in Northern Samar, San Ricardo and Liloan port in Southern Leyte, Ormoc City port in western Leyte, and other small public and private ports throughout Eastern Visayas. (PNA)