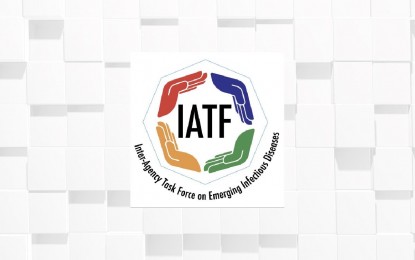 MANILA – While President Ferdinand "Bongbong" Marcos Jr. has yet to name his Department of Health (DOH) Secretary, Malacañang on Monday said the government will maintain the status quo.
Press Secretary Trixie Cruz-Angeles made this remark following questions on whether Marcos will keep the Inter-Agency Task Force for the Management of Emerging Infectious Diseases (IATF-EID).
The IATF was formed by the late former President Benigno Aquino III and utilized by his successor, President Rodrigo Roa Duterte, to craft policies about the coronavirus pandemic that struck the country in early 2020.
"Sa ngayon kasi (At present) what we're doing is everything is status quo. So we will also have to wait for the next secretary of Health to make a policy recommendation on that," Cruz-Angeles said.
Asked why it is taking time for Marcos to name his Health chief, Cruz-Angeles said the President is still evaluating the candidates "very well" and "fully."
"The President is quite aware and in fact one of the priorities is managing the effects of this pandemic. So you must also understand that this is so important. They must look very closely and carefully at the candidates," she said.
Earlier, medical groups urged the Marcos administration to alter the composition of the IATF-EID by including them.
Private Hospitals Association of the Philippines (PHAPi) president Dr. Jose Rene de Grano acknowledged that there are advisers who specialize in infectious diseases and data analytics which are part of the IATF-EID, but also noted that the medical community has "very small" contributions to the policy-making body.
During the onset of the pandemic in 2020, some senators called for the abolition of the IATF-EID following a surge in Covid-1 infections in the country.
Instead, they wanted an overhaul of the members of IATF-EID saying it should be led by public health officers and not military officers.
Palace shrugged off these calls insisting that members of the IATF-EID represent the "best minds and talents" of the government.
Former presidential spokesperson Harry Roque said abolishing the IATF is like "abolishing the whole government", noting that it was "unfair" to attribute the spike in Covid-19 cases to the supposed "incompetence" of the IATF-EID. (PNA)