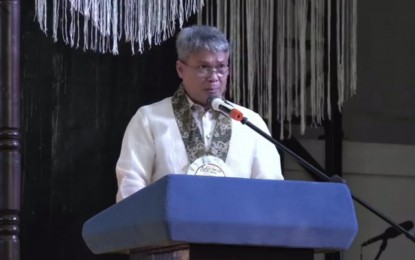 BACOLOD CITY – The Northern Negros Agro-Industrial Export Processing Zone (NNAIEPZ) in Sagay City, Negros Occidental, is now accepting locators interested to invest in various light industries as well as in the business process outsourcing (BPO) sector.
Second District Rep. Alfredo Marañon III said bringing in investors in the cities of Cadiz and Sagay and the municipality of Manapla, also known as the Casama district, is part of his legislative agenda for local economic recovery as a first-term congressman.
"I will make efforts to bring locators to the NNAIEPZ. The ecozone is now ready to take in investors," Marañon, a former mayor of Sagay, said in his message during the 55th Charter Day celebration and oath-taking ceremony of Cadiz City officials at Cadiz Arena on Monday.
The initial 25-hectare ecozone in Barangay Paraiso, which has the approval of the Philippine Economic Zone Authority, is available for investors in agriculture, food processing, manufacturing, and even BPO companies.
Marañon said locators in the NNAIEPZ will benefit from attractive tax breaks offered by local government units (LGUs) as thousands of employment opportunities await the skilled labor force in the district.
"Our constituents would no longer have to go to Cebu or Metro Manila for employment opportunities," he added.
The lawmaker said under the "new normal," it is time to move forward and re-channel the focus on the need to take action in pursuing the district's economic recovery plan.
Marañon said he will file a bill for the creation of the Casama Development Authority to promote synergy among the three LGUs in the implementation of infrastructure programs.
These include projects that provide affordable and convenient accessibility to and from farms, schools, tourism areas, industrial and business zones and key logistics hubs, and availability of logistics, utilities and services to meet the needs of business, agri-fisheries, and other industries. (PNA)