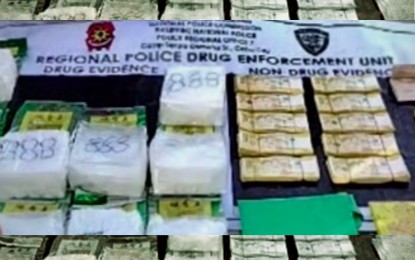 MANILA – The Philippine National Police (PNP) welcomed the gesture of support of Department of the Interior and Local Government (DILG) Secretary Benjamin "Benhur" Abalos Jr. to its anti-drug campaign following his pronouncement to join anti-narcotics operations.
"Actions like these are certainly morale boosters for frontline law enforcers coming from the highest official of the DILG himself. It augurs well with national policy to sustain the momentum of the national campaign against illegal drugs," PNP Public Information Office (PIO) chief Brig. Gen. Roderick Augustus Alba said in a statement on Monday night.
He added this will definitely uplift the PNP's resolve to fulfill its mandate of fighting crime and ensuring peace and order.
"For sure, it will boost the morale of our personnel and improve our legal offensive against illegal drugs and criminality," Alba said.
In a press conference on Monday, Abalos vowed to sustain the gains in the anti-illegal drugs campaign as he officially took over the DILG's helm.
Abalos, a long-time Mandaluyong City mayor and former chairperson of the Metropolitan Manila Development Authority (MMDA), said the campaign would be continued but the Marcos administration would put greater focus on building up strong cases against illegal drug suspects.
"The drug war will be pursued relentlessly in accordance with the oath I will be taking and the basis of the Constitution. That's it. I would like to mention to everyone in some of the drug raids sasama ako, sasama talaga ako rito (I will go with them) to show people and to give motivation to our police and to show them ang gagawing mga (all the) raids are in accordance with the law," Abalos said. (PNA)