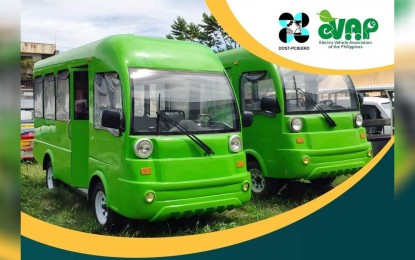 MANILA – The Philippines should find a niche market in manufacturing electric vehicles rather than competing with its Asean neighbors, an industry player said.
AC Motors president Antonio Zara said the country can focus on the assembly of electric commercial vehicles rather than passenger cars since Indonesia and Thailand are already doing the small car segment.
"I suggest that we create our own niche. Let's identify what these markets are producing or what will be producing, and then let's define a niche that can fill the requirements of the Philippines and also maybe export to Thailand and Indonesia. But let's not compete heads on," Zara told reporters in a recent interview.
With the plan of the government to slash duties for imported e-vehicles to zero for a limited period of three to five years, Zara said "it's a little and it's too late" kind of incentive if the Philippines aims to compete with its Southeast Asian neighbors.
Zara also called on the government to release the implementing rules and regulations (IRR) of the Republic Act 11697 or the Electric Industry Development Act (EVIDA), also known as the EV law.
"We would like to appeal to the government to really finalize the implementing guidelines. We already have the EV law, it's there but the EV law is motherhood. It's generic. It does explain the intention of the government which is to promote EV. We, as (a) carmaker, though we appreciate that intent, we cannot make specific plans and commit resources until we have clear implementing guidelines," he said.
Zara added since the EV law requires companies to electrify a certain percentage of their fleet, this supports the need to manufacture e-vehicles here for utilitarian use. (PNA)