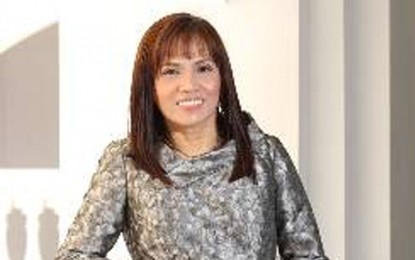 MANILA – Government securities rate continued to rise on Tuesday and National Treasurer Rosalia de Leon pointed to more rate hike expectations from the central bank.
The four-year Treasury bond (T-bond) rose to 5.908 percent from 5.514 percent previously.
The Bureau of the Treasury (BTr) offered it for PHP35 billion, which was fully awarded. Total tenders reached PHP56.236 billion.
De Leon said the T-bond rate was higher by around 20 basis points compared to those in the secondary market.
"Markets priced in expectations of BSP (Bangko Sentral ng Pilipinas) turning hawkish with June print of 6.1 percent, higher than consensus," she said, referring to the June 2022 inflation rate which is the highest since October 2018.
The latest inflation print accelerated further from last May's 5.4 percent, which was the second consecutive month that the rate of price increase exceeded the government's 2-4 percent target band.
The need to help tame the faster inflation rate was the reason for the total of 50 basis points increase in the BSP's key policy rates since last May, with monetary authorities citing the leeway provided by the continued recovery of the domestic economy.
Asked if Treasury officials are willing to issue debt papers at a higher yield or whether tapping the external capital market is more preferable, de Leon said the borrowing program will be calibrated vis-à-vis the government's cash position, adding that if "rate exceed(s) tolerance level, then we'll reject."
"(It's) Always a careful balancing act," she added. (PNA)