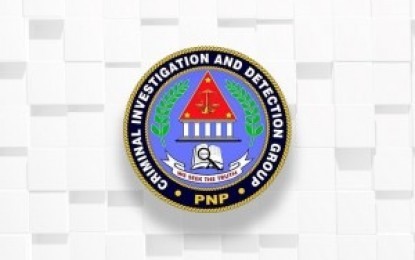 MANILA – A police officer assigned to the Criminal Investigation and Detection Group has been dismissed for shooting a man using his service firearm during a brawl.
The Quezon City People's Law Enforcement Board (QC PLEB) said the incident happened in Barangay Greater Lagro at around 11:30 p.m. on February 18 while the election gun ban was still in effect.
Sr. M/Sgt. Chester Garchitorena was found guilty of conduct unbecoming of a police officer and grave misconduct, according to a statement issued by lawyer Rafael Calinisan, PLEB Executive Officer.
"Garchitorena received a penalty of dismissal from service with forfeiture of benefits and disqualification for re-employment in any government service respectively," Calinisan said.
Florose Buenafe, the complainant, said the confrontation started when without provocation, Garchitorena's friend, Michael Parayno, made a "bad finger" sign toward his companion, Levee Reynoso.
To ease the tension, Buenafe approached Parayno and escorted him to his car.
Shortly, Parayno returned with his friends, including Garchitorena, and a scuffle followed.
Security footage showed Garchitorena carrying a sling bag containing his government-issued firearm.
During the hearing, it was established that Garchitorena shot Buenafe on one leg while his other friends beat up Reynoso, who sustained a skull fracture.
"What's more bothersome in this incident is that sina Buenafe na ang sinugod at binaril, siya pa ang inarestong walang warrant, ikinulong at kinasuhan (Buenafe was the one attacked and shot, but he was also arrested without a warrant, jailed, and charged), while the policeman went scot-free. Just terrible," Calinisan said.
Mayor Joy Belmonte lauded the QC PLEB and expressed hope that through the agency, other erring police officers will be held accountable.
Belmonte said the city government will never tolerate abusive and erring police officers and bared her plans to award those who deserve commendation so they will inspire their colleagues to do well.
"Dito sa QC, ang abusadong pulis, hinuhuli. Pero dapat parangalan ang mabuti (Here in QC, abusive police officers are charged, while we should also commend those who do good)," she said in a statement. (PNA)