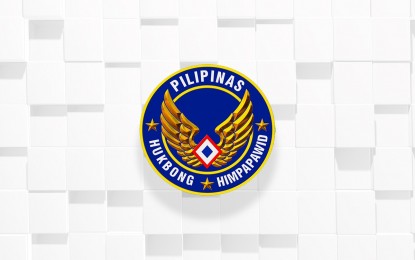 MANILA – The Philippine Air Force (PAF) on Tuesday said it is in the process of choosing between the latest model of the American-made Lockheed Martin F-16s and the Swedish-made Saab JAS-39 for its multi-role fighter (MRF) project.
"(The) two last contenders, (for the PAF MRF project are the) F-16V Block 50/52 Variant and the JAS-39 Gripen C/D+ Version," PAF spokesperson, Col. Maynard Mariano, said.
Mariano said while the MRF project has been approved, the government has yet to allocate funds for it.
"For the MRF, the project is approved with the issued Acquisition Memorandum Decision, the government will still find a way to fund the said project," he added.
The F-16V is the latest and most advanced F-16 in operation to date and is considered the foremost combat-proven fourth-generation MRF.
It is equipped with advanced radar systems that allow greater detection and tracking capabilities, along with advanced air-to-air and air-to-ground weapons.
Meanwhile, the JAS-39 "Gripen" C/D is classified as the most reliable "swing-role combat aircraft" available in the world.
The "C" version is a single-seat aircraft while the "D" version is a two-seater configuration.
The Swedish-made fighter requires minimal personnel and ground support equipment for dispersed operations and can operate from small unprepared roads. It is also equipped with sophisticated radar and sensors and weapons.
Earlier, PAF Chief, Lt. Gen. Connor Anthony Canlas Sr., said the service's MRF project has been approved by former president Rodrigo R. Duterte.
The contract for the MRF project may be signed this year, Canlas said, adding that the PAF's requirement for the project stipulates that the offered aircraft must be "fourth generation or higher."
The project also requires 12 MRFs at least capable of patrolling the country's protected waters and airspace.
The MRF is part of Horizon Two of the Armed Forces of the Philippines Modernization Program slated for 2018 to 2022, which aims to acquire more equipment for external defense.
Any aircraft that will be selected must be able to integrate with existing radar systems that have a range of about 250 nautical miles.
Once these MRFs are acquired, the PAF, with the help of these radar systems, can be deployed to determine whether the aircraft flying over the country's airspace is friendly or hostile.
These proposed MRFs are expected to augment the existing fleet of 12 South Korean-made Mach 1.5-capable FA-50PH jet aircraft acquired from 2015 to 2017 by the PAF as its first supersonic aircraft after the decommissioning of its Northrop F-5 "Tiger" jet fighters in 2005. (PNA)